Goodreads helps you keep track of books you want to read.
Start by marking "Submergence" as Want to Read:
Submergence
In a room with no windows on the coast of Africa, an Englishman, James More, is held captive by jihadist fighters. Posing as a water expert to report on al-Qaeda activity in the area, he now faces extreme privation, mock executions, and forced marches through the arid badlands of Somalia. Thousands of miles away on the Greenland Sea, Danielle Flinders, a biomathematician,
...more
Published March 26th 2013 by Coffee House Press (first published July 21st 2011)
News & Interviews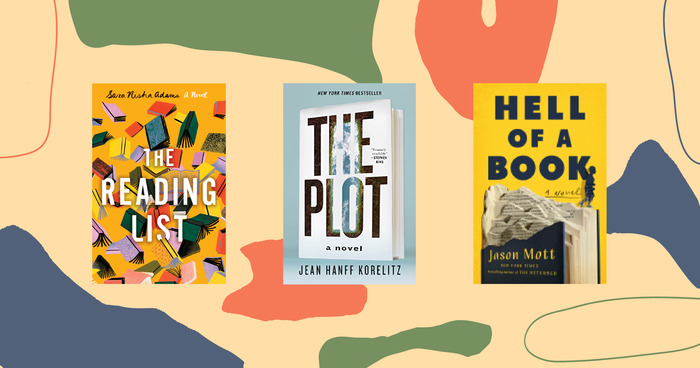 While all Goodreads members love books (or so we assume, otherwise this would be a weird way to spend your time!), there's a dedicated subset...
"If man had a sense of proportion, he would die of shame."
— 8 likes
"It is understandable you would want to come back as yourself into a wonderland with the sharpness of color of the Queen of Hearts in a newly opened pack of cards. But coming back as yourself is resurrection. It is uncommon. It may even be greater than the scope of mathematics. We cannot talk with definition about our souls, but it is certain that we will decompose. Some dust of our bodies may end up in a horse, wasp, cockerel, frog, flower, or leaf, but for every one of these sensational assemblies there are a quintillion microorganisms. It is far likelier that the greater part of us will become protists than a skyscraping dormouse. What is likely is that, sooner or later, carried in the wind and in rivers, or your graveyard engulfed in the sea, a portion of each of us will be given new life in the cracks, vents, or pools of molten sulphur on which the tonguefish skate. You will be in Hades, the staying place of the spirits of the dead. You will be drowned in oblivion, the River Lethe, swallowing water to erase all memory. It will not be the nourishing womb you began your life in. It will be a submergence. You will take your place in the boiling-hot fissures, among the teeming hordes of nameless microorganisms that mimic no forms, because they are the foundation of all forms. In your reanimation you will be aware only that you are a fragment of what once was, and are no longer dead. Sometimes this will be an electric feeling, sometimes a sensation of the acid you eat, or the furnace under you. You will burgle and rape other cells in the dark for a seeming eternity, but nothing will come of it. Hades is evolved to the highest state of simplicity. It is stable. Whereas you are a tottering tower, so young in evolutionary terms, and addicted to consciousness."
— 8 likes
More quotes…