Goodreads helps you keep track of books you want to read.
Start by marking "Iniquity (The Premonition, #5)" as Want to Read:
Iniquity
I gasp as my body curls toward Brennus like a flower to the sun, for the pleasure of it. He holds me close to him. His nose grazes the length of my neck. He breathes me in. I feel the roar and rush of my heartbeat. I'm his toy; his energy streams into me. He winds the invisible key in my back and the euphoria ratchets and coils inside of me: tick…tick…tick…

Another wicked s
...more
Published December 8th 2015
Author of the Secondborn Series:
Secondborn (Book 1)
Traitor Born (Book 2)
Rebel Born (Book 3)

Author of the Premonition Series:
Inescapable (Book 1)
Intuition (Book 2)
Indebted (Book 3)
Incendiary (Book 4)
Iniquity (Book 5)

Author of the Kricket Series:
Under Different Stars (Book 1)
Sea of Stars (Book 2)
Darken the Stars (Book 3)

The Divided - A Science Fiction Romance short story, which is included in t
...more
Other books in the series
Related Articles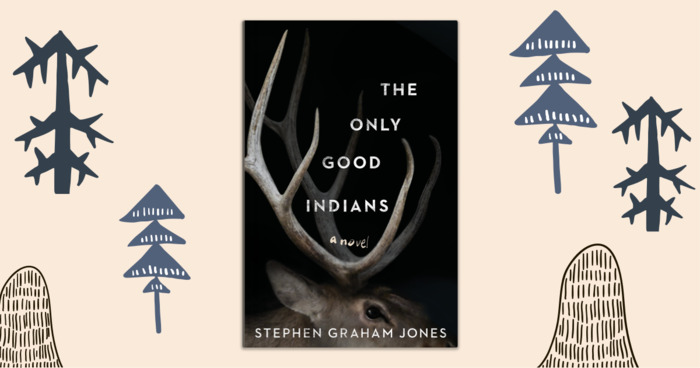 With his new horror novel, The Only Good Indians, author Stephen Graham Jones conjures one of the most effective scary images to ever hover in that...
"One day, Reed," I begin dabbing at his cheek again, "you and I will get in the car and just drive. We'll wander from silver cities to golden coasts." I use an alcohol swab to clean the blood from his cheek. "We'll sleep when we're tired. When we wake, I'll find a way to make you laugh and I'll live in the sound of it." My throat gets tight because I long for that day to be now. "We'll find somewhere you've never been and we'll make it ours—fill it with memories of us. That's what I want." I finish with the alcohol swab. Leaning close, I gently blow on his healing wound to ease the sting. Reed takes my hand and brings it to his lips, kissing it tenderly. "And when we get that sleep, there will never be a your side or a my side of the bed—we'll always meet in the middle. And when I hold you there, in our bed, you'll let me rest my lips here." Reed lets go of my hand to move his"
— 6 likes
"I could no more leave you than the earth could leave the sun. You'll always draw me back to you,"
— 6 likes
More quotes…