Goodreads helps you keep track of books you want to read.
Start by marking "On Looking: Eleven Walks with Expert Eyes" as Want to Read:
On Looking: Eleven Walks with Expert Eyes
You are missing most of what is happening around you right now. You are missing what is happening in the distance and right in front of you. In reading these words, you are ignoring an unthinkably large amount of information that continues to bombard all of your senses. The hum of the fluorescent lights; the ambient noise in the room; the feeling of the chair against your
...more
Published January 8th 2013 by Scribner
Alexandra Horowitz is an Adjunct Associate Professor in the Department of Psychology at Barnard College in New York, where she teaches courses on psychology and animal behavior. She is the author of the #1 New York Times bestseller "Inside of a Dog: What Dogs See, Smell, and Know." Her studies on dogs have explored their 'guilty look,' sense of fairness, play signaling, and olfactory abilities, am
...more
News & Interviews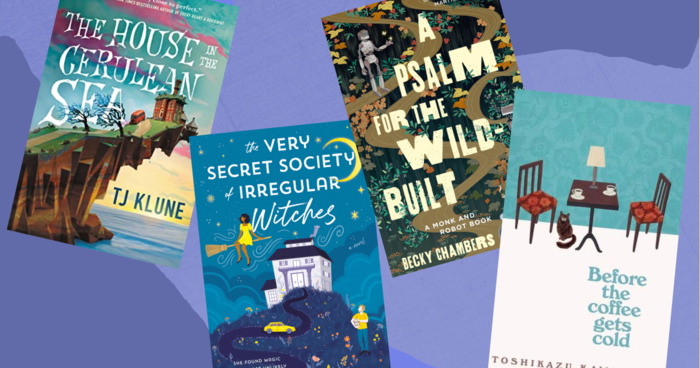 Here at Goodreads World Headquarters, we're always on alert for any shifts in readerly attention that we can spot. Recently we've noticed a...
"Part of what restricts us seeing things is that we have an expectation about what we will see, and we are actually perceptually restricted by that expectation. In a sense, expectation is the lost cousin of attention: both serve to reduce what we need to process of the world "out there". Attention is the more charismatic member, packaged and sold more effectively, but expectation is also a crucial part of what we see. Together they allow us to be functional, reducing the sensory chaos of the world into unbothersome and understandable units."
— 4 likes
"A walk is exploring surfaces and textures with finger, toe, and—yuck—tongue; standing still and seeing who or what comes by; trying out different forms of locomotion (among them running, marching, high-kicking, galloping, scooting, projectile falling, spinning, and noisy shuffling). It is archeology: exploring the bit of discarded candy wrapper; collecting a fistful of pebbles and a twig and a torn corner of a paperback; swishing dirt back and forth along the ground. It is stopping to admire the murmuring of the breeze in the trees; locating the source of the bird's song; pointing. Pointing!— using the arm to extend one's fallen gaze so someone else can see what you've seen. It is a time of sharing. On our block,"
— 3 likes
More quotes…