Goodreads helps you keep track of books you want to read.
Start by marking "Lord of Wicked Intentions (The Lost Lords of Pembrook, #3)" as Want to Read:
Lord of Wicked Intentions
Only one woman can break through his heart of stone...

Three young heirs, imprisoned by an unscrupulous uncle, escaped—to the sea, to the streets, to faraway battle—awaiting the day when they would return to reclaim their birthright...

Lord Rafe Easton may be of noble blood, but survival taught him to rely only on himself and to love no one. Yet when he sets his eyes on Miss
...more
Mass Market Paperback
,
370 pages
Published April 28th 2013 by Avon
Also writes Young Adult under Rachel Hawthorne, Jade Parker, and with her son as J.A. London)


Lorraine Heath has always had a soft spot for emotional love stories. No doubt because growing up, watching movies with her mom, she was taught that the best movies "won't half make you cry."​​​​​​​

She is the daughter of a British beauty (her mom won second place in a beauty contest sponsored by Max Factor
...more
Other books in the series
Related Articles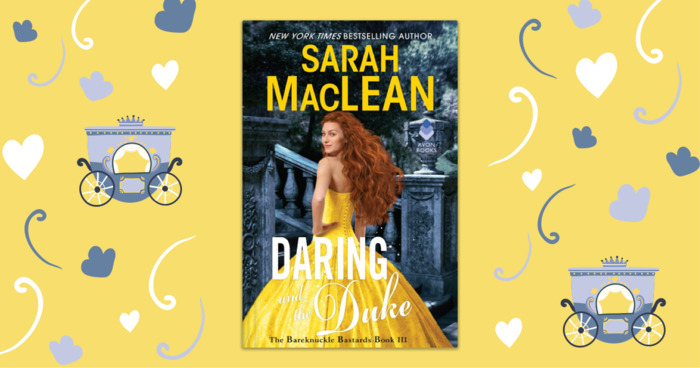 Fans of Sarah MacLean know her as a writer of historical romances, a passionate defender of the romance genre, and a creator of some truly...
"In all likelihood he would eventually destroy her, unless he found the strength to let her go."
— 1 likes
"You said you wouldn't bed me tonight." Her voice sounded small, fearful. She hated it.
"I'm not. I'm merely going to help you to your feet."
She placed her hand in his. Hers seemed so tiny, and when he closed his fingers around it, she was incredibly aware that he could easily break her with very little effort. She was surprised by the coarseness of his flesh. These were not the hands of a gentleman. He drew her up, then expertly moved her arm behind her back, somehow snagging her other wrist until both were held within his firm grasp. With his free hand, he cradled her face, stroked her cheek with his thumb.
"You will learn to do things as I like them done," he said softly, in a voice that promised pleasures. His eyes captured and held hers, and she thought that even if he wasn't holding her, she'd not have been able to break away. "I have particular needs. The first is that you are never to wrap your arms around me."
"Why not?" she whispered.
"Because it's what I require." He lowered his lips to hers, and she realized that if he hadn't manacled her wrists that her arms would have twined about him of their own accord, simply to ensure that she remained standing when her knees grew so weak.
His tongue toyed with her mouth, painting it, outlining it as though he wanted to be intimately familiar with it. Then he was urging her lips apart and delving into the depths of her mouth with an urgency that astounded her. He might not like her, but it was becoming plain enough rather quickly that he was quite fond of her mouth. He explored every inch of it, every nook, every cranny, every hidden corner. When she dared to meet the thrust of his tongue with a thrust of her own, he groaned low and pressed her against his broad chest. Through the thin linen of his shirt and the maid's well-worn nightly attire, she could feel the thudding of his heart, sense its increase in tempo.
When she tried to break free of his hold, his hand clamped harder on her wrists, just shy of causing pain."
— 0 likes
More quotes…