Goodreads helps you keep track of books you want to read.
Start by marking "The Weary Blues" as Want to Read:
The Weary Blues
A beautiful new edition of this beloved poet's first collection, originally published in 1926 when he was just twenty-four.
From the opening "Proem" (prologue poem) he offers in this first book-"I am a Negro: / Black as night is black, / Black the depths of my Africa"-Hughes spoke directly, intimately, and powerfully of the experiences of African Americans, at a time when
...more
Published 1945 by Alfred A. Knopf; 10th Printing edition (1945) (first published 1925)
James Mercer Langston Hughes was an American poet, social activist, novelist, playwright, short story writer, and columnist. He was one of the earliest innovators of the then-new literary art form jazz poetry. Hughes is best known for his work during the Harlem Renaissance. He famously wrote about the period that "Harlem was in vogue."
...more
Related Articles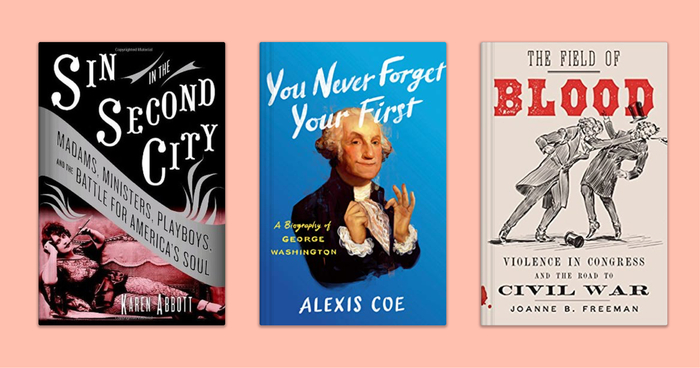 Historian Alexis Coe's new book, You Never Forget Your First: A Biography of George Washington, arrived in U.S. bookstores in February. Coe...
"I am a Negro:
    Black as the night is black,
    Black like the depths of my Africa.
I've been a slave:
    Cæsar told me to keep his door-steps clean.
    I brushed the boots of Washington.
I've been a worker:
    Under my hand the pyramids arose.
    I made mortar for the Woolworth Building.
I've been a singer:
    All the way from Africa to Georgia
    I carried my sorrow songs.
    I made ragtime.
I've been a victim:
    The Belgians cut off my hands in the Congo.
    They lynch me now in Texas.
I am a Negro:
    Black as the night is black,
    Black like the depths of my Africa."
— 2 likes
"The lazy, laughing South
With blood on its mouth.
The sunny-faced South,
    Beast-strong,
    Idiot-brained.
The child-minded South
Scratching in the dead fire's ashes
For a Negro's bones.
    Cotton and the moon,
    Warmth, earth, warmth,
    The sky, the sun, the stars,
    The magnolia-scented South.
Beautiful, like a woman,
Seductive as a dark-eyed whore,
    Passionate, cruel,
    Honey-lipped, syphilitic—
    That is the South.
And I, who am black, would love her
But she spits in my face.
And I, who am black,
Would give her many rare gifts
But she turns her back upon me.
    So now I seek the North—
    The cold-faced North,
    For she, they say,
    Is a kinder mistress,
And in her house my children
May escape the spell of the South."
— 1 likes
More quotes…