Goodreads helps you keep track of books you want to read.
Start by marking "Alice in the Country of Hearts: My Fanatic Rabbit, Vol. 01" as Want to Read: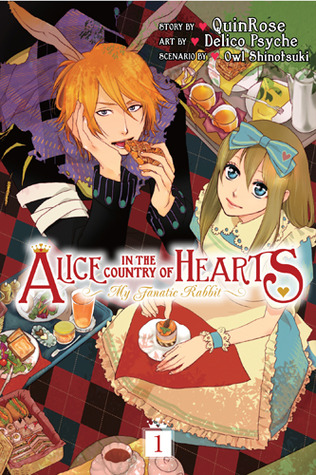 After being swept down a gaping hole in her garden, Alice Liddell finds herself in the Country of Hearts, an "outsider" among the land's peculiar inhabitants. Taking up residence at Hatter Mansion, Alice occasionally forgets that her host, Blood, is the head of the Mafia. But she is quickly reminded of that fact by Blood's violence toward his most loyal follower, the March
...more
Published December 11th 2012 by Yen Press (first published December 15th 2010)
Quinrose is a games company which is also responsible for the manga based on their games.
More about QuinRose
Other books in the series