Goodreads helps you keep track of books you want to read.
Start by marking "Darkness Hidden (The Name of the Blade, #2)" as Want to Read:
Darkness Hidden
In the electrifying second volume of Zoë Marriott's The Name of the Blade Trilogy, Mio, Jack and Shinobu have defeated the terrifying Nekomata against all odds, and brought Jack's sister home alive.

But Mio is still compelled to protect the katana, her family's ancestral sword, and now the Underworld has spawned a worse monster – one carrying a devastating plague that swee
...more
Published July 3rd 2014 by Walker Books (first published June 19th 2014)
Zoë has known that she wanted to be a writer since she read 'The Magic Faraway Tree' by Enid Blyton at age eight. She's never changed her mind in all the years since then.

She completed her first manuscript - a truly embarrassing romance novel - at age sixteen, and kept on writing books and submitting them until she had collected rejections from nearly very publisher in the UK and two in Australia.
...more
Other books in the series
News & Interviews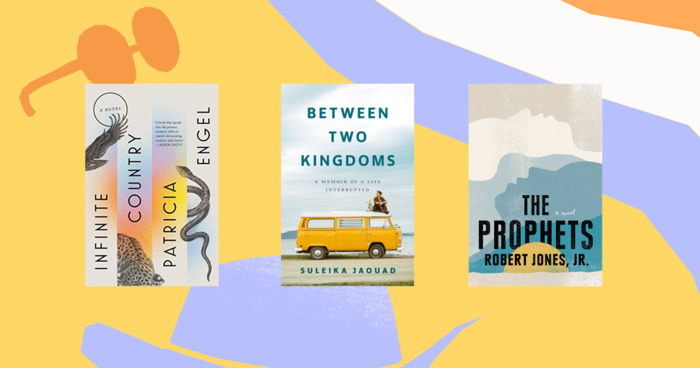 Believe it or not, we're halfway through 2021! As is our tradition, this is the time when the Goodreads editorial team burrows into our data to...
"I definitely got that. I'd been just where she was, and only a few hours ago. Which made it easy to get the fact that however freaked out I'd been about what I'd seen Rachel do, Rachel was freaked out squared. With a cherry on top."
— 0 likes
"What are you doing?" I demanded. "Why did you go running off like that? Are you an idiot?"

  "Let go!" She struggled, apparently not worried about the curious looks we were getting. "Leave me alone!"

  "What do you mean leave you alone?" I hissed, hanging onto her arm doggedly. "What if another Foul Woman turns up, like the one that got Jack?"

  She winced. Before I could apologize for my trademark sensitivity, she recovered and poked her finger at my face. "It's none of your business what I do! I don't answer to you, Mio Yamato. I'm an adult, for God's sake! I'm nearly twenty-one years old."

  "Then start acting like it! We're on the same side here. We are trying to help you."

  "How?" Her voice hit a pitch so shrill that it echoed even in the middle of all the deadening sounds of the city. We got a slew of horrified stares. Rachel didn't seem to notice. "How? You have no idea what happened to me! You have no idea what's still happening to me…"

  All the fight seemed to drain right out of her. Her tense shoulders sagged and, to my horror, big, fat tears welled up and spilled down her cheeks.

  Well, crap.

  Jack and me … we didn't do this. We didn't cry in front of each other. We didn't do that Reality TV Big Emotional Moment stuff. It wasn't us. If this ha
d been Rachel's sister in front of me, I'd have known just how to handle it – let her turn away, let her get herself back together without trying to help. Jack would already have been sucking it up.

  But this wasn't Jack. And Rachel wasn't sucking it up. She was just standing in front of me in the middle of a crowded London train station courtyard, with one arm wrapped around her middle like she was about to fall apart, crying silent, pathetic tears.

  Shinobu's face filled with a mixture of sadness and understanding. He made an abortive move to touch Rachel, then stopped and stepped back, as if realizing contact from him probably wouldn't be welcome. "Then you must tell us, Rachel-san," he said gently. "Trust us with your fears. Trust that we will listen and understand."

  He gave me an urgent look and mimed a hugging movement.

  Thanks. Thanks a bunch.

  Feeling stiff and uncomfortable, I put my arms around Rachel and patted her on the back. "Shush. It's all right now. It's all right."

  To my surprise she flopped against me, burying her head in my shoulder as she cried. It was like … like she'd just been waiting for someone to lean on all along. For the first time it really dawned on me that Rachel and Jack were different. Yeah, they had something of the same attitude, a lot of the same mannerisms, even looked alike if you ignored Jack's goth thing – but they weren't the same person. I needed to start seeing Rachel for who she was, not just Jack's Big Sister.

  I hugged her a bit tighter, and patted her back with a bit more enthusiasm. "I'm not going to pretend that I understand exactly how you're feeling, because … you're you, and only you can know that. But I can sympathize. Maybe I can even help. Please tell me what's going on."
— 0 likes
More quotes…