Goodreads helps you keep track of books you want to read.
Start by marking "Calamity (The Reckoners, #3)" as Want to Read: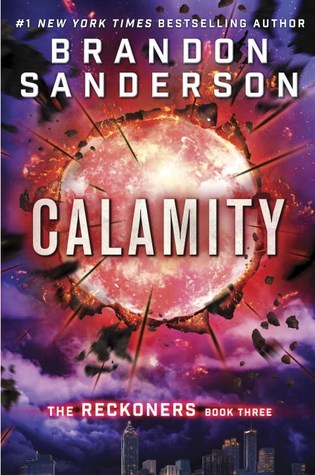 From the bestselling author of the Mistborn series and Words of Radiance comes Calamity, the final book in the New York Times bestselling Reckoners series.

Embrace your epic destiny and there's no turning back.

Is there?
Published February 16th 2016 by Delacorte Press
Brandon's major books for the second half of 2016 are The Dark Talent, the final volume in Alcatraz Smedry's autobiographical account of his battle against the Evil Librarians who secretly rule our world, and Arcanum Unbounded, the collection of short fiction in the Cosmere universe that includes the Mistborn series and the Stormlight
Archive, among others. This collection features The Emperor's S
...more
More about Brandon Sanderson
Other books in the series
Fantasy & Science Fiction Deals
"Damn, I miss the internet. You could always find people doing stupid stuff on the internet."
— 28 likes
"The sun peeked over the horizon like the head of a giant radioactive manatee."
— 21 likes
More quotes…