Goodreads helps you keep track of books you want to read.
Start by marking "Always (Aud Torvingen #3)" as Want to Read:
Always
Aud Torvingen is back -- contemporary fiction's toughest, most emotionally complicated noir hero returns to teach a new round of lessons in hard-hitting justice, and to confront new adversaries: her own vulnerability and desire.

The steely shell of Nicola Griffith's seemingly indomitable protagonist Aud Torvingen appears to be cracking. The six-foot-tall fury (who proved i
...more
Published May 3rd 2007 by Riverhead Books
Nicola Griffith has won the Washington State Book Award twice, the Nebula Award, the James Tiptree, Jr. Memorial Award, the World Fantasy Award, Premio Italia, six Lambda Literary Awards, and others. She is also the co-editor of the Bending the Landscape series of anthologies. Her newest novels are Hild and So Lucky. Her Aud Torvingen novels are soonn to be rereleased in new editions. She lives in
...more
Other books in the series
Related Articles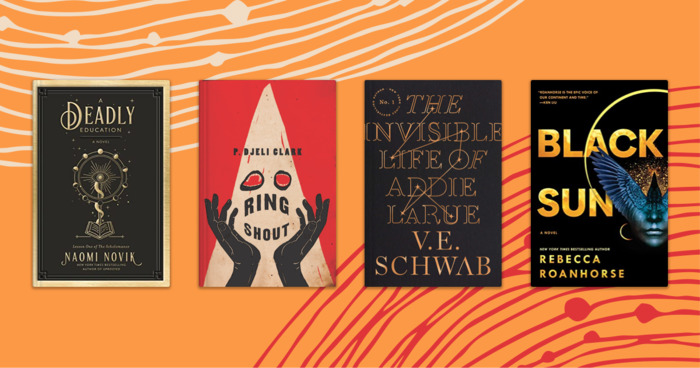 If you love the fantasy genre, this is the season for you! Some of the biggest books out this fall promise to be epics full of magic, adventure,...
"Love wasn't a state change. Romance might be, and lust, and like, but they were just the preconditions. Love was the choice you made; day in, day out."
— 1 likes
"When an ovulating woman offers herself to you, she's the choicest morsel on the planet. Her nipples are already sharp, her labia already swollen, her spine already undulating. Her skin is damp and she pants. If you touch the center of her forehead with your thumb she isn't thinking about her head—she isn't thinking at all, she's imagining, believing, willing your hand to lift and turn and curve, cup the back of her head. She's living in a reality where the hand will have no choice but to slide down that soft, flexing muscle valley of the spine to the flare of strong hips, where the other hand joins the first to hold both hip bones, immobilize them against the side of the counter, so that you can touch the base of her throat gently with your lips and she will whimper and writhe and let the muscles in her legs go, but she won't fall, because you have her.

She'll be feeling this as though it's already happening, knowing absolutely that it will, because every cell is alive and crying out, Fill me, love me, cherish me, be tender, but, oh God, be sure. She wants you to want her. And when her pupils expand like that, as though you have dropped black ink into a saucer of cool blue water, and her head tips just a little, as though she's gone blind or has had a terrible shock or maybe just too much to drink, to her she is crying in a great voice, Fuck me, right here, right now against the kitchen counter, because I want you wrist-deep inside me. I hunger, I burn, I need.

It doesn't matter if you are tired, or unsure, if your stomach is hard with dread at not being forgiven. If you allow yourself one moment's distraction—a microsecond's break in eye contact, a slight shift in weight—she knows, and that knowledge is a punch in the gut. She will back up a step and search your face, and she'll feel embarrassed—a fool or a whore—at offering so blatantly what you're not interested in, and her fine sense of being queen of the world will shiver and break like a glass shield hit by a mace, and fall around her in dust. Oh, it will still sparkle, because sex is magic, but she will be standing there naked, and you will be a monster, and the next time she feels her womb quiver and clench she'll hesitate, which will confuse you, even on a day when there is no dread, no uncertainty, and that singing sureness between you will dissolve and very slowly begin to sicken and die.

The body knows. I listened to the deep message—but carefully, because at some point the deep message also must be a conscious message. Active, not just passive, agreement. I took her hand and guided the wok back down to the gas burner. Yes, her body still said, yes. I turned off the gas, but slowly, and now she reached for me."
— 1 likes
More quotes…