Goodreads helps you keep track of books you want to read.
Start by marking "Velvet Claws" as Want to Read: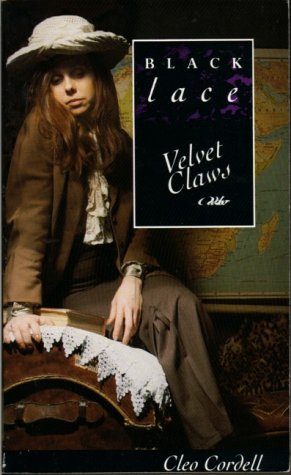 Velvet Claws
Gwendoline Farnshawe is determined to rebel against Victorian society's expectations of her. When handsome anthropologist Jonathan Kimberton plans a trip to Africa, Gwendoline hatches a plot to ensure that she will be accompanying him.
Published (first published July 31st 2013)
Cleo Cordell is an artist and author who was a pioneer of the new women's erotica when the Black Lace series was launched in 1993. Her books eroticise history and are now seen as classics of the genre.