Goodreads helps you keep track of books you want to read.
Start by marking "A Descent into the Maelstrom" as Want to Read:
A Descent into the Maelstrom
Inspired by the Moskstraumen, which is real, the story is couched as a story within a story, a tale told at the summit of a mountain climb. The horrific tale is laid out by an old man who reveals that he only appears old - "You suppose me a very old man," he says, "but I am not. It took less than a single day to change these hairs from a jetty black to white, to weaken my
...more
Published February 2nd 2004 by BookSurge Classics (first published 1841)
The name Poe brings to mind images of murderers and madmen, premature burials, and mysterious women who return from the dead. His works have been in print since 1827 and include such literary classics as The Tell-Tale Heart, The Raven, and The Fall of the House of Usher. This versatile writer's oeuvre includes short stories, poetry, a novel, a textbook, a book of scientific theory, and hundreds of
...more
Related Articles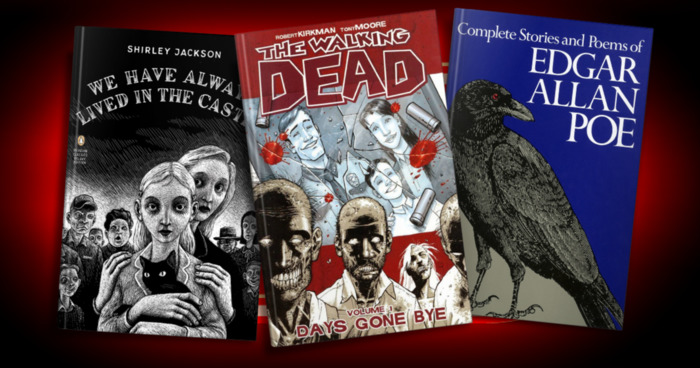 "Horror fiction has traditionally dealt in taboo.… It makes monsters of household pets and begs our affection for psychos. It...
"To the right and left, as far as the eye could reach, there lay outstretched, like ramparts of the world, lines of horridly black and beetling cliff, whose character of gloom was but the more forcibly illustrated by the surf which reared high up against its white and ghastly crest, howling and shrieking forever."
— 2 likes
"Here the vast bed of waters, seamed and scarred into a thousand conflicting channels, burst suddenly into phrensied convulsion-heaving, boiling, hissing-gyrating in gigantic and innumerable vortices, and all whirling and plunging on to the eastward with a rapidity which water never elsewhere assumes except in precipitous descents."
— 1 likes
More quotes…