Goodreads helps you keep track of books you want to read.
Start by marking "Erotic Tales of the Victorian Age" as Want to Read: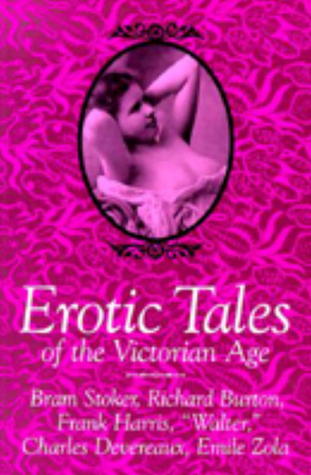 Erotic Tales of the Victorian Age
Despite rigid moral codes, some nineteenth-century writers flaunted convention by producing erotica published by underground houses and distributed widely, much to the chagrin of religious and political leaders of the Victorian Age. And while today it seems that writing about sexuality is completely uninhibited, it pales in comparison to the steamy and graphic yet romantic
...more
Published April 1st 1998 by Prometheus Books

He was born Abraham Stoker in 1847 at 15 Marino Crescent – then as now called "The Crescent" – in Fairview, a coastal suburb of Dublin, Ireland. His parents were Abraham Stoker and the feminist Charlotte Mathilda Blake Thornely. Stoker was the third of seven children. Abraham and Charlotte were members of the Clontarf Church of Ireland parish and attended the parish church (St. John the Baptist lo
...more
More about Bram Stoker...