Goodreads helps you keep track of books you want to read.
Start by marking "A Farewell to Alms: A Brief Economic History of the World" as Want to Read:
A Farewell to Alms: A Brief Economic History of the World
Why are some parts of the world so rich and others so poor? Why did the Industrial Revolution--and the unprecedented economic growth that came with it--occur in eighteenth-century England, and not at some other time, or in some other place? Why didn't industrialization make the whole world rich--and why did it make large parts of the world even poorer? In "A Farewell to Al
...more
Published August 13th 2007 by Princeton University Press (first published July 24th 2007)
Clark, whose grandfathers were migrants to Scotland from Ireland, earned his B.A. in economics and philosophy at King's College, Cambridge in 1979 and his Ph.D. at Harvard in 1985. He has also taught as an Assistant Professor at Stanford and the University of Michigan.
Clark is now a professor of economics and department chair until 2013 at the University of California, Davis. His areas of research
...more
Related Articles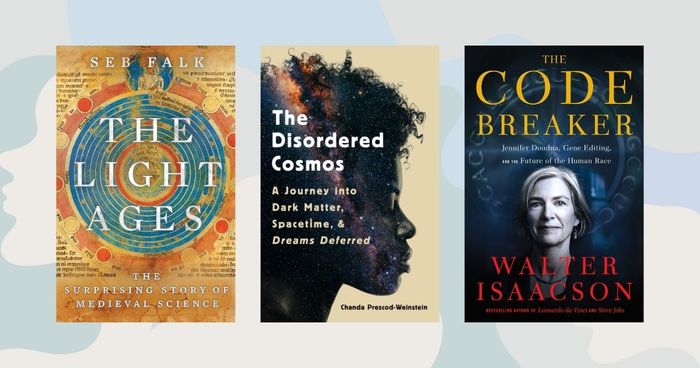 You'd never know it from reading the books listed here, but good science writing is incredibly difficult to pull off. There is both an art...
"Preindustrial living standards are predictable based on knowledge of disease and environment. Differences in social energy across societies were muted by the Malthusian constraints. They had minimal impacts on living conditions. Since the Industrial Revolution, however, we have entered a strange new world in which economic theory is of little use in understanding differences in income across societies, or the future income in any specific society. Wealth and poverty are a matter of differences in local social interactions that are magnified, not dampened, by the economic system, to produce feast or famine."
— 0 likes
"The argument is instead that it rewarded with economic and hence reproductive success a certain repertoire of skills and dispositions that were very different from those of the pre-agrarian world, such as the ability to perform simple repetitive tasks hour after hour, day after day. There is nothing natural or harmonic, for example, in having a disposition to work even when all the basic needs of survival have been achieved."
— 0 likes
More quotes…