Goodreads helps you keep track of books you want to read.
Start by marking "My Life So Far" as Want to Read: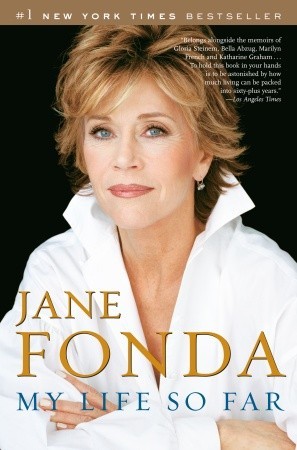 My Life So Far
"In the process of writing this book I discovered there were clear, broad, even universal themes that ran through my life, a coherent arc to my journey that, if I could be truthful in the telling, might provide a road map for other women as they face the challenges of relationships, self-image, and forgiveness. What I did not anticipate was how my journey would also resona
...more
Published April 4th 2006 by Random House Trade Paperbacks (first published January 1st 2005)
Jane Fonda is an American two-time Academy Award-winning actress, writer, political activist, former fashion model and fitness guru. She rose to fame in the 1960s with films such as Barbarella and Cat Ballou and has appeared in films ever since. She has won two Academy Awards and received several other awards and nominations. She initially announced her retirement from acting in 1991, and said for
...more
More about Jane Fonda...
"In psychologist Marion Woodman's Leaving My Father's House I read: "When humans suffer they are vulnerable. Within this vulnerability lives the humility that allows flesh to soften into the sounds of the soul." Maybe this was what was happening to me. I felt lighter, as if a space had been cleared around me allowing coincidences (God's way of remaining anonymous) to manifest. Maybe these coincidences had been happening all along and I just hadn't been open to them. Now it was as though I were being led to them."
— 6 likes
"I think most of us have many personas inside us at the outset, but over time we lean to the one that is dominant and the others atrophy for lack of use. The difference with actors is that we are paid to become all the people inside us and to bring into us all the people we may have met along the way. Thus we remain instinctively aware of, unsettled by, curious about, empathetic toward, and eager to display all those potential beings we carry. Of all these, the empathy part is the most important and is, I believe, why actors—the good ones—tend to be open, progressive creatures: We are asked to get inside the skin of "other," to feel with "other," to understand "other." Being able to see from this "other" point of view gives actors compassion."
— 5 likes
More quotes…