Goodreads helps you keep track of books you want to read.
Start by marking "The Time of Contempt (The Witcher, #2)" as Want to Read:
The Time of Contempt
The New York Times bestselling series that inspired the international hit video game: The Witcher
Geralt is a witcher: guardian of the innocent; protector of those in need; a defender, in dark times, against some of the most frightening creatures of myth and legend. His task, now, is to protect Ciri. A child of prophecy, she will have the power to change the wor
...more
Published August 27th 2013 by Orbit (first published 1995)
Andrzej Sapkowski, born June 21, 1948 in Łódź, is a Polish fantasy writer. Sapkowski studied economics, and before turning to writing, he had worked as a senior sales representative for a foreign trade company. His first short story, The Witcher (Wiedźmin), was published in Fantastyka, Poland's leading fantasy literary magazine, in 1986 and was enormously successful both with readers and critics.
...more
Other books in the series
Related Articles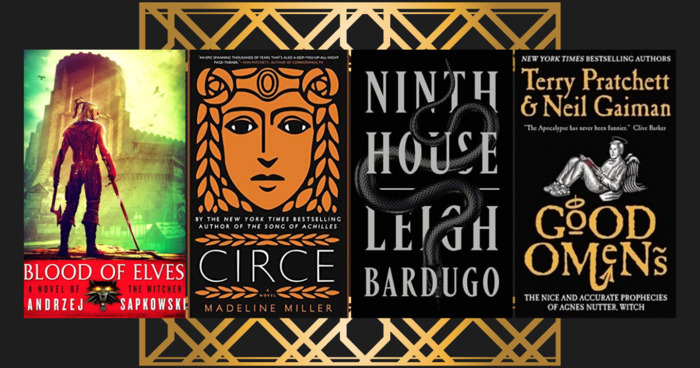 Want to know which adult fantasy books are trending now with your fellow readers? We dug into the genre's current movers and shakers to see what's...
"I mistook stars reflected in a pond at night for those in the sky."
— 72 likes
"Hmm…' Ciri bit her lower lip, then leaned over and put her eye closer to the hole. 'Madam Yennefer is standing by a willow… She's plucking leaves and playing with her star. She isn't saying anything and isn't even looking at Geralt… And Geralt's standing beside her. He's looking down and he's saying something. No, he isn't. Oh, he's pulling a face… What a strange expression…' 'Childishly simple,' said Dandelion, finding an apple in the grass, wiping it on his trousers and examining it critically. 'He's asking her to forgive him for his various foolish words and deeds. He's apologising to her for his impatience, for his lack of faith and hope, for his obstinacy, doggedness. For his sulking and posing; which are unworthy of a man. He's apologising to her for things he didn't understand and for things he hadn't wanted to understand—' 'That's the falsest lie!' said Ciri, straightening up and tossing the fringe away from her forehead with a sudden movement. 'You're making it all up!' 'He's apologising for things he's only now understood,' said Dandelion, staring at the sky, and he began to speak with the rhythm of a balladeer. 'For what he'd like to understand, but is afraid he won't have time for… And for what he will never understand. He's apologising and asking for forgiveness… Hmm, hmm… Meaning, conscience, destiny? Everything's so bloody banal…' 'That's not true!' Ciri stamped. 'Geralt isn't saying anything like that! He's not even speaking. I saw for myself. He's standing with her and saying nothing…' 'That's the role of poetry, Ciri. To say what others cannot utter.' 'It's a stupid role. And you're making everything up!' 'That is also the role of poetry. Hey, I hear some raised voices coming from the pond. Have a quick look, and see what's happening there.' 'Geralt,' said Ciri, putting her eye once more to the hole in the wall, 'is standing with his head bowed. And Yennefer's yelling at him. She's screaming and waving her arms. Oh dear… What can it mean?' 'It's childishly simple.' Dandelion stared at the clouds scudding across the sky. 'Now she's saying sorry to him."
— 69 likes
More quotes…