Goodreads helps you keep track of books you want to read.
Start by marking "On the Nature of the Psyche" as Want to Read: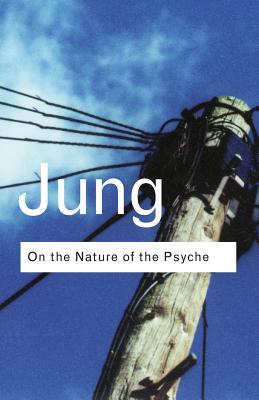 On the Nature of the Psyche
Jung's discovery of the 'collective unconscious', a psychic inheritance common to all humankind, transformed the understanding of the self and the way we interpret the world. In On the Nature of the Psyche Jung describes this remarkable theory in his own words, and presents a masterly overview of his theories of the unconscious, and its relation to the conscious mind. Also
...more
Published 2001 by Routledge (first published 1954)

Carl Gustav Jung (/jʊŋ/; German: [ˈkarl ˈɡʊstaf jʊŋ]), often referred to as C. G. Jung, was a Swiss psychiatrist and psychotherapist who founded analytical psychology. Jung proposed and developed the concepts of extraversion and introversion; archetypes, and the collective unconscious. His work has been influential in psychiatry and in the study of religion, philosophy, archeology, anthropology, l
...more
More about C.G. Jung...