Goodreads helps you keep track of books you want to read.
Start by marking "Sex, Economy, Freedom, and Community: Eight Essays" as Want to Read:
Sex, Economy, Freedom, and Community: Eight Essays
"Read [him] with pencil in hand, make notes, and hope that somehow our country and the world will soon come to see the truth that is told here." —The New York Times Book Review

In this collection of essays, first published in 1993, Wendell Berry continues his work as one of America's most necessary social commentators. With wisdom and clear, ringing prose, he tackles head-
...more
Published December 4th 2018 by Counterpoint (first published 1993)
Wendell Berry is a conservationist, farmer, essayist, novelist, professor of English and poet. He was born August 5, 1934 in Henry County, Kentucky where he now lives on a farm. The New York Times has called Berry the "prophet of rural America."
Related Articles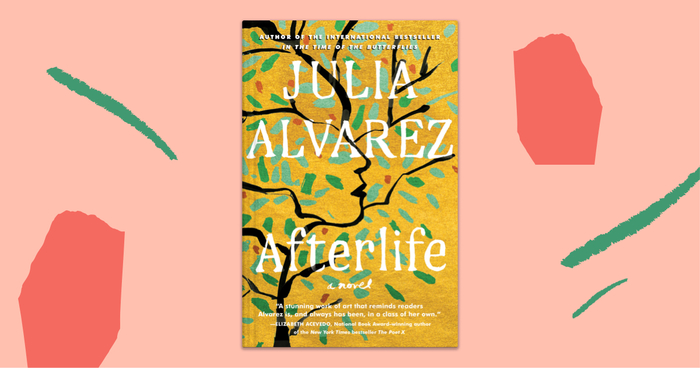 In a year that seems to present new challenges for us at every turn, Julia Alvarez's latest novel, Afterlife, has arrived at the perfect time.
"Lovers must not, like usurers, live for themselves alone. They must finally turn from their gaze at one another back toward the community. If they had only themselves to consider, lovers would not need to marry, but they must think of others and of other things. They say their vows to the community as much as to one another, and the community gathers around them to hear and to wish them well, on their behalf and its own. It gathers around them because it understands how necessary, how joyful, and how fearful this joining is. These lovers, pledging themselves to one another "until death," are giving themselves away, and they are joined by this as no law or contract could join them. Lovers, then, "die" into their union with one another as a soul "dies" into its union with God. And so here, at the very heart of community life, we find not something to sell as in the public market but this momentous giving. If the community cannot protect this giving, it can protect nothing..."
— 129 likes
"As I understand it, I am being paid only for my work in arranging the words; my property is that arrangement. The thoughts in this book, on the contrary, are not mine. They came freely to me, and I give them freely away. I have no "intellectual property," and I think that all claimants to such property are theives."
— 46 likes
More quotes…