Goodreads helps you keep track of books you want to read.
Start by marking "Racecraft: The Soul of Inequality in American Life" as Want to Read:
Racecraft: The Soul of Inequality in American Life
Most people assume that racism grows from a perception of human difference: the fact of race gives rise to the practice of racism. Sociologist Karen E. Fields and historian Barbara J. Fields argue otherwise: the practice of racism produces the illusion of race, through what they call "racecraft." And this phenomenon is intimately entwined with other forms of inequality in
...more
Published October 9th 2012 by Verso
Karen E. Fields, an independent scholar, holds degrees from Harvard University, Brandeis University, and the Sorbonne. She is the author of many articles and three published books: Revival and Rebellion in Colonial Central Africa, about millennarianism; Lemon Swamp and Other Places: A Carolina Memoir (with Mamie Garvin Fields), about life in the 20th-century South; and a retranslation of Emile Dur
...more
Related Articles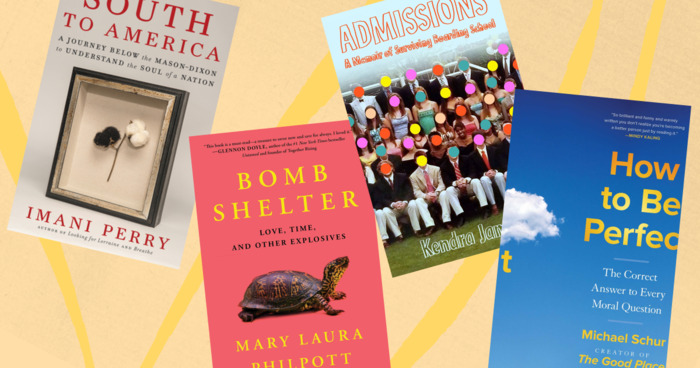 For those with a taste for nonfiction—or even just a curiosity about what's out there—we've gathered below the most popular nonfiction titles...
"When virtually the whole of a society, including supposedly thoughtful, educated, intelligent persons, commits itself to belief in propositions that collapse into absurdity upon the slightest exami­nation, the reason is not hallucination or delusion or even simple hypocrisy; rather, it is ideology. And ideology is impossible for anyone to analyze rationally who remains trapped on its terrain. That is why race still proves so hard for historians to deal with historically, rather than in terms of metaphysics, religion, or socio-(that is, pseudo-) biology.

Nothing so well illustrates that impossibility as the convic­tion among otherwise sensible scholars that race "explains" historical phenomena; specifically, that it explains why people of African descent have been set apart for treatment different from that accorded to others. But race is just the name assigned to the phenomenon, which it no more explains than judicial review "explains" why the United States Supreme Court can declare acts of Congress unconstitutional, or than Civil War "explains" why Americans fought each other between 1861 and 1865."
— 6 likes
"Ideology is best understood as the descriptive vocabulary of day-to-day existence through which people make rough sense of the social reality that they live and create from day to day. It is the language of consciousness that suits the particular way in which people deal with their fellows. It is the interpretation in thought of the social relations through which they constantly create and re­create their collective being, in all the varied forms their collective being may assume: family, clan, tribe, nation, class, party, busi­ness enterprise, church, army, club, and so on. As such, ideologies are not delusions but real, as real as the social relations for which they stand.

Ideologies are real, but it does not follow that they are scientifi­cally accurate, or that they provide an analysis of social relations that would make sense to anyone who does not take ritual part in those social relations. Some societies (including colonial New England) have explained troublesome relations between people as witchcraft and possession by the devil. The explanation makes sense to those whose daily lives produce and reproduce witchcraft, nor can any amount of rational "evidence" disprove it."
— 3 likes
More quotes…