Goodreads helps you keep track of books you want to read.
Start by marking "If on a Winter's Night a Traveller" as Want to Read:
If on a Winter's Night a Traveller
Italo Calvino's masterpiece combines a love story and a detective story into an exhilarating allegory of reading, in which the reader of the book becomes the book's central character.
Based on a witty analogy between the reader's desire to finish the story and the lover's desire to consummate his or her passion, If on a Winter's Night a Traveller is the tale of two bemused
...more
Published 1998 by Vintage Classics (first published 1979)
Italo Calvino was born in Cuba and grew up in Italy. He was a journalist and writer of short stories and novels. His best known works include the Our Ancestors trilogy (1952-1959), the Cosmicomics collection of short stories (1965), and the novels Invisible Cities (1972) and If On a Winter's Night a Traveler (1979).

His style is not easy to classify; much of his writing has an air reminiscent to th
...more
Articles featuring this book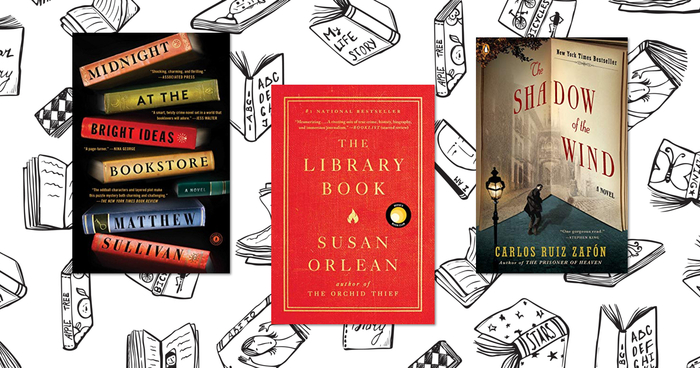 Calling all bibliophiles! What better way to celebrate the joy of reading than with a book about, well, books? To create this list, we took...
"Sections in the bookstore

- Books You Haven't Read
- Books You Needn't Read
- Books Made for Purposes Other Than Reading
- Books Read Even Before You Open Them Since They Belong to the Category of Books Read Before Being Written
- Books That If You Had More Than One Life You Would Certainly Also Read But Unfortunately Your Days Are Numbered
- Books You Mean to Read But There Are Others You Must Read First
- Books Too Expensive Now and You'll Wait 'Til They're Remaindered
- Books ditto When They Come Out in Paperback
- Books You Can Borrow from Somebody
- Books That Everybody's Read So It's As If You Had Read Them, Too
- Books You've Been Planning to Read for Ages
- Books You've Been Hunting for Years Without Success
- Books Dealing with Something You're Working on at the Moment
- Books You Want to Own So They'll Be Handy Just in Case
- Books You Could Put Aside Maybe to Read This Summer
- Books You Need to Go with Other Books on Your Shelves
- Books That Fill You with Sudden, Inexplicable Curiosity, Not Easily Justified
- Books Read Long Ago Which It's Now Time to Re-read
- Books You've Always Pretended to Have Read and Now It's Time to Sit Down and Really Read Them"
— 1873 likes
"In the shop window you have promptly identified the cover with the title you were looking for. Following this visual trail, you have forced your way through the shop past the thick barricade of Books You Haven't Read, which are frowning at you from the tables and shelves, trying to cow you...And thus you pass the outer girdle of ramparts, but then you are attacked by the infantry of Books That If You Had More Than One Life You Would Certainly Also Read But Unfortunately Your Days Are Numbered. With a rapid maneuver you bypass them and move into the phalanxes of the Books You Mean To Read But There Are Others You Must Read First, the Books Too Expensive Now And You'll Wait Till They're Remaindered, the Books ditto When They Come Out in Paperback, Books You Can Borrow From Somebody, Books That Everybody's Read So It's As If You Had Read Them, Too. "
— 477 likes
More quotes…