Goodreads helps you keep track of books you want to read.
Start by marking "The Three Stigmata of Palmer Eldritch" as Want to Read:
The Three Stigmata of Palmer Eldritch
In the overcrowded world and cramped space colonies of the late 21st century, tedium can be endured through the drug Can-D, which enables users to inhabit a shared illusory world. When industrialist Palmer Eldritch returns from an interstellar trip, he brings with him a new drug, Chew-Z. It is far more potent than Can-D, but threatens to plunge the world into a permanent s
...more
Paperback
,
SF Masterworks
,
231 pages
Published 2010 by Gollancz (first published January 1965)
Philip K. Dick was born in Chicago in 1928 and lived most of his life in California. In 1952, he began writing professionally and proceeded to write numerous novels and short-story collections. He won the Hugo Award for the best novel in 1962 for The Man in the High Castle and the John W. Campbell Memorial Award for best novel of the year in 1974 for Flow My Tears, the Policeman Said. Philip K. Di
...more
Related Articles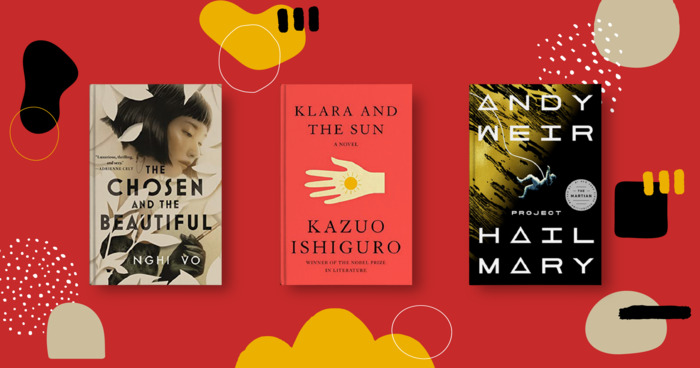 Get ready for some out-of-this-world reading and some insane near-realities with the science fiction and fantasy books that are catching the...
"But—let me tell you my cat joke. It's very short and simple. A hostess is giving a dinner party and she's got a lovely five-pound T-bone steak sitting on the sideboard in the kitchen waiting to be cooked while she chats with the guests in the living room—has a few drinks and whatnot. But then she excuses herself to go into the kitchen to cook the steak—and it's gone. And there's the family cat, in the corner, sedately washing it's face."

"The cat got the steak," Barney said.

"Did it? The guests are called in; they argue about it. The steak is gone, all five pounds of it; there sits the cat, looking well-fed and cheerful. "Weigh the cat," someone says. They've had a few drinks; it looks like a good idea. So they go into the bathroom and weigh the cat on the scales. It reads exactly five pounds. They all perceive this reading and a guest says, "okay, that's it. There's the steak." They're satisfied that they know what happened, now; they've got empirical proof. Then a qualm comes to one of them and he says, puzzled, "But where's the cat?"
— 70 likes
"It takes a certain amount of courage, he thought, to face yourself and say with candor, I'm rotten. I've done evil and I will again. It was no accident; it emanated from the true, authentic me."
— 34 likes
More quotes…