Goodreads helps you keep track of books you want to read.
Start by marking "Hafalan Shalat Delisa" as Want to Read:
Hafalan Shalat Delisa
Delisa anak perempuan yang bermata hijau, bening dan umurnya baru mencecah lima tahun. Dia hidup dalam keluarganya yang sebegitu, dia cuba menghafal bacaan dalam solat dengan bantuan ibu dan kakaknya.

Namun Tuhan lebih tahu apa yang lebih baik untuk hamba-Nya. Tsunami datang melumatka senyuman pada wajah Delisa. Tsunami mengambil segala-galanya, keluarga juga kaki kecilnya.
...more
Published 2007 by Republika (first published 2005)
Author from Indonesia.

"Jangan mau jadi kritikus buku, tapi TIDAK pernah menulis buku."

"1000 komentar yang kita buat di dunia maya, tidak akan membuat kita naik pangkat menjadi penulis buku. Mulailah menulis buku, jangan habiskan waktu jadi komentator, mulailah jadi pelaku."
...more
Related Articles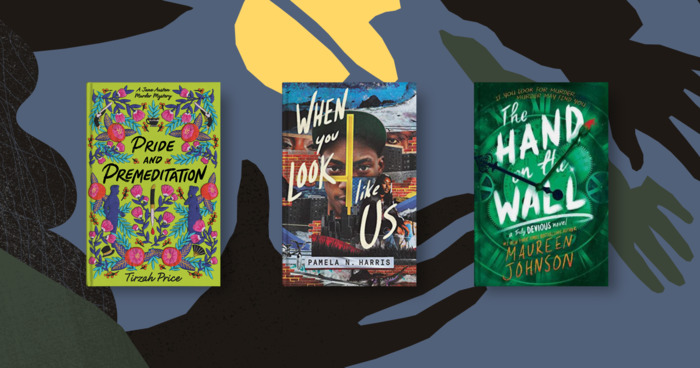 If you're a fan of the mystery and thriller genre and young adult books, recent months have brought a bevy of great reads to your shelves! We...
"Ya Rabb, Engkaulah alasan semua kehidupan ini. Engkaulah penjelasan atas semua kehidupan ini. Perasaan itu datang dariMu. Semua perasaan itu juga akan kembali kepadaMu. Kami hanya menerima titipan. Dan semua itu ada sungguh karenaMu...
Katakanlah wahai semua pencinta di dunia. Katakanlah ikrar cinta itu hanya karenaNya. Katakanlah semua kehidupan itu hanya karena Allah. Katakanlah semua getar-rasa itu hanya karena Allah. Dan semoga Allah yang Maha Mencinta, yang Menciptakan dunia dengan kasih-sayang mengajarkan kita tentang cinta sejati.
Semoga Allah memberikan kesempatan kepada kita untuk merasakan hakikatNya.
Semoga Allah sungguh memberikan kesempatan kepada kita untuk memandang wajahNya. Wajah yang akan membuat semua cinta dunia layu bagai kecambah yang tidak pernah tumbuh. Layu bagai api yang tak pernah panas membakar. Layu bagai sebongkah es yang tidak membeku. "
— 624 likes
"Maha Suci Engkau Ya Allah, yang telah menciptakan perasaan. Maha Suci Engkau yang telah menciptakan ada dan tiada. Hidup ini adalah penghambaan. Tarian penghambaan yang sempurna. Tak ada milik dan pemilik selain Engkau. Tak ada punya dan mempunyai selain Engkau.
Tetapi mengapa Kau harus menciptakan perasaan? Mengapa Kau harus memasukkan bongkah yang disebut dengan "perasaan" itu pada mahkluk ciptaanMu? Perasaan kehilangan...perasaan memiliki...perasaan mencintai...
Kami tak melihat, Kau berikan mata; kami tak mendengar, Kau berikan telinga; Kami tak bergerak, Kau berikan kaki. Kau berikan berpuluh-puluh nikmat lainnya. Jelas sekali, semua itu berguna! Tetapi mengapa Kau harus menciptakan bongkah itu? Mengapa Kau letakkan bongkah perasaan yang seringkali menjadi pengkhianat sejati dalam tubuh kami. Mengapa? "
— 226 likes
More quotes…