Goodreads helps you keep track of books you want to read.
Start by marking "The Boy Under the Table" as Want to Read:
The Boy Under the Table
Tina is a young woman hiding from her grief on the streets of the Cross. On a cold night in the middle of winter she breaks all her own rules when she agrees to go home with a customer.
What she finds in his house will change her life forever.
Across the country Sarah and Doug are trapped in limbo, struggling to accept the loss that now governs their lives.
Pete is the local
...more
Published June 1st 2012 by Allen & Unwin Australia (first published May 23rd 2012)
Nicole Trope went to university to study Law but realised the error of her ways when she did very badly on her first law essay because-as her professor pointed out- 'It's not meant to be a story.' She studied teaching instead and used her holidays to work on her writing career and complete a Masters' degree in Children's Literature. After the birth of her first child she stayed home full time to w
...more
News & Interviews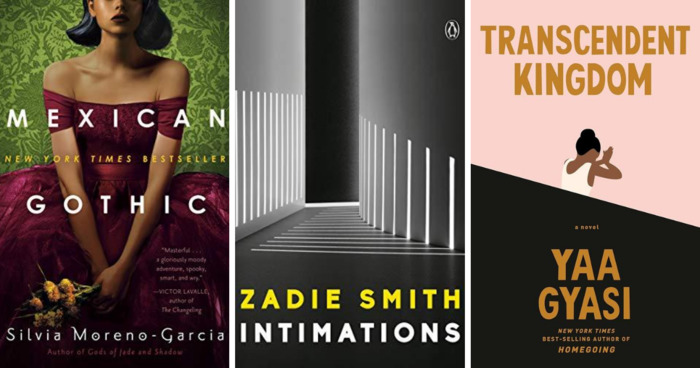 Are you having a difficult time reading these days? If so, you're not alone. Since the pandemic began, I've found it harder to concentrate on...
"Kids didn't just disappear unless someone made them disappear.'Relax, mate,' the head of security said. 'We've never lost one yet.' Lots of kids wandered off at the Easter Show, he told them. They were always found, usually somewhere near the food.Doug had tried to relax, to stay calm, but he could feel the panic building inside him.The place was too big.There were too many people.Lockie could be anywhere. The police were called. It took hours for everyone to leave the showgrounds because every family was stopped. Every parent was questioned and every child identified. It was way past midnight when everyone had finally gone home, and still they had not found Lockie.The head of security changed his tone. The police held whispered conversations in groups. They began to look at him with sympathy in their eyes.Doug felt his heart slow down. There was a ringing in his ears. He was underwater and he couldn't swim.Lockie was gone.They had lost one.Sammy had gone from impatience to hunger to exhaustion. She didn't understand what was happening.Sarah sat next to the pram twisting her hands. She did not cry. She didn't cry for days, but every time Doug went near her he could hear her muttering the word 'please'. 'Please, please, please, please.' It drove Doug mad and he had to move away because he wanted to hit her, to snap her out of her trance. He had never lifted a hand to his wife or his children, but now he had to close his fist and dig his nails into his palm to keep himself from lashing out
Sarah didn't believe in hitting children; she believed in time out and consequences. It was different to the way Doug had been raised but he had come around to the idea. The thought of anyone—especially himself—hurting Sarah and the kids was almost too much to bear.Doug sometimes wondered, after, if whoever had taken his son had hit him. When he did think about someone hurting his boy he could feel his hands curl into fists. He would embrace the rush of heat that came with the anger because at least it was a different feeling to the sorrow and despair. Anger felt constructive. He wanted to kill everyone, even himself. But as fast as the anger came it would recede and he would be back at the place he hated to be. Mired in his own helplessness. There was fuck-all he could do."
— 3 likes
"Now she took the pills and, just before she closed her eyes, she summoned Lockie and his smile, and then the dreams would come.In her dream her golden boy tries again and again and again to stand up on the boogie board until he manages to remain upright for at least a minute. In her dream Sarah can feel the tears on her cheeks. Her golden boy was lost and she was too. She tried to dream that they found each other again but she couldn't control her dreams any more than she could control her nightmares."
— 3 likes
More quotes…