Goodreads helps you keep track of books you want to read.
Start by marking "Senshi (Katana, #2)" as Want to Read:
Senshi
Is Rileigh's only hope for salvation to team up with her sworn enemy?

Rileigh Martin just wants to do normal teenage things, like go on romantic dates with Kim, her boyfriend and past life soul mate. Although that seems impossible when she's the reincarnation of Senshi, a fifteenth century samurai warrior. After a ninja ambush leaves her unable to control her ki powers, Ril
...more
Published March 8th 2013 by Flux (first published March 1st 2013)
Growing up, Cole Gibsen couldn't decide what she loved more--dogs or books. So she decided to devote her life to both! Dog trainer (wrangler) by day and author by night, she's the author of over ten books with more on the way.

She would love to connect with you on Twitter at www.Twitter.com/ColeGibsen

and Facebook at www.Facebook.com/ColeGibsen
...more
Other books in the series
Related Articles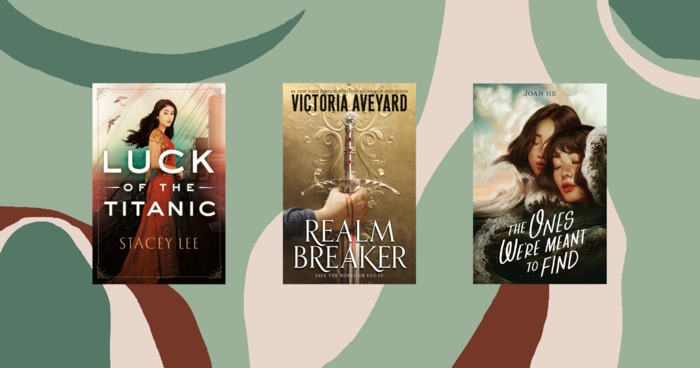 As dedicated readers already know, some of the best and most innovative stories on the shelves come from the constantly evolving realm of...
"After he'd gone, I slammed the door shut and, after the day I had, wasn't the least bit surprised to see my closet door open and Whitley stick his head out.
"Son of hibachi," I muttered. Now I would have to add burning all of my clothes to my list of things to do.
"What?" He exited the closet with a smile. "I don't even get a hello?"
I held up a finger. "Wait right here."
He shrugged.
I shut the door behind me and marched back into the living room and pointed at Dr. Wendell. "You. Come with me. Now."
Wide-eyed, he rose from the couch and followed me to my door. Before I opened it, I turned to him. "You said part of your job was to protect me, right?"
He nodded, his brow knit in lines of confusion.
"Just to prove how bad you suck at your job, look at this."
I swung open the door and Whitley waved from his perch at the end of my bed.
Dr. Wendell's mouth dropped and he took a step back. "Wait. What is-who is that?"
"That"-I gestured to the boy on my bed-"is Whitley, aka Zeami, aka the psycho who tried to kill me, steal my powers, and burnt down my house."
Whitley smiled. "Guilty as charged."
I folded my arms and glared at Dr. Wendell. "If you're supposedly protecting me, how could you let my past-life murderer walk right into my bedroom and hide out in my closet?"
Dr. Wendell shook his head, his skin a shade paler than it had been moments ago. "But I-I didn't-how-" He looked at Whitley. "How did you get in here?"
Whitley rolled his eyes. "Through the door. Duh."
Dr. Wendell pushed me behind him, bringing his shaking fists in front of his face. "It doesn't matter. If you want to kill Rileigh, you're going to have to get past me."
— 4 likes
"The other ninja righted himself and moved beside her. "Any last words?" he asked.
I rolled my eyes. Why did people always ask you that before they killed you? It wasn't like you were going to say something that would make them change their minds.
"Yes," I answered. The first tendril of power pushed though my wound and wisped the hair around my head. If I was going down, at least I would take them down with me. "Why did the chicken cross the road."
She hesitated and glanced at the guy. Her eyes were scrunched in a way that I knew she was frowning under her mask. The other ninja looked at her and shrugged.
I licked my dry lips. "To escape the onslaught of exploding ki headed his way."
— 4 likes
More quotes…