Goodreads helps you keep track of books you want to read.
Start by marking "John Saturnall's Feast" as Want to Read:
John Saturnall's Feast
A beautiful, rich and sensuous historical novel, John Saturnall's Feast tells the story of a young orphan who becomes a kitchen boy at a manor house, and rises through the ranks to become the greatest Cook of his generation. It is a story of food, star-crossed lovers, ancient myths and one boy's rise from outcast to hero.

Orphaned when his mother dies of starvation, having
...more
Published September 4th 2012 by Grove Press (first published September 1st 2012)
Lawrence Norfolk (born 1963) is a British novelist known for historical works with complex plots and intricate detail. His novels are also known for their unusually large vocabulary.

He was born in London but lived in Iraq until 1967 and then in the West Country of England. He read English at King's College London and graduated in 1986. He worked briefly as a teacher and later as a freelance writer
...more
News & Interviews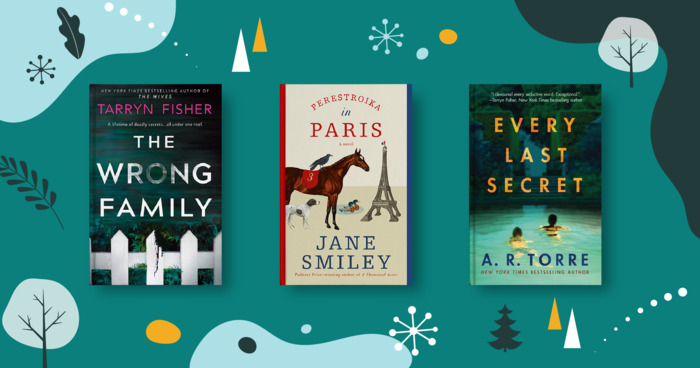 "Let us remember: One book, one pen, one child, and one teacher can change the world." That's Malala Yousafzai, Pakistani human rights...
"They drank from a spring which filled an ancient stone trough behind the ruin. Beyond it lay overgrown beds and plants John had never set eyes on before: tall resinous fronds, prickly shrubs, long grey-green leaves hot to the tongue. Nestling among them he found the root whose scent drifted among the trees like a ghost, sweet and tarry. He knelt and pressed it to his nose.
'That was called silphium.' His mother stood behind him. 'It grew in Saturnus's first garden.'
She showed him the most ancient trees in the orchards, their gnarled trunks cloaked in grey lichen. Palm trees had grown there too once, she claimed. Now even their stumps had gone.
Each day, John left the hearth to forage in the wreckage of Belicca's gardens. His nose guided him through the woods. Beyond the chestnut avenue, the wild skirrets, alexanders and broom grew in drifts. John chased after rabbits or climbed trees in search of birds' eggs. He returned with mallow seeds or chestnuts that they pounded into meal then mixed with water and baked on sticks. The unseasonal orchards yielded tiny red and gold-streaked apples, hard green pears and sour yellow cherries."
— 2 likes
"Now alongside Scovell, John eased preserved peaches out of galliot pots of syrup and picked husked walnuts from puncheons of salt. He clarified butter and poured it into rye-paste coffins. From the Master Cook, John learned to set creams with calves' feet, then isinglass, then hartshorn, pouring decoctions into egg-molds to set and be placed in nests of shredded lemon peel. To make cabbage cream he let the thick liquid clot, lifted off the top layer, folded it then repeated the process until the cabbage was sprinkled with rose water and dusted with sugar, ginger and nutmeg. He carved apples into animals and birds. The birds themselves he roasted, minced and folded into beaten egg whites in a foaming forcemeat of fowls.
John boiled, coddled, simmered and warmed. He roasted, seared, fried and braised. He poached stock-fish and minced the meats of smoked herrings while Scovell's pans steamed with ancient sauces: black chawdron and bukkenade, sweet and sour egredouce, camelade and peppery gauncil. For the feasts above he cut castellations into pie-coffins and filled them with meats dyed in the colors of Sir William's titled guests. He fashioned palaces from wafers of spiced batter and paste royale, glazing their walls with panes of sugar. For the Bishop of Carrboro they concocted a cathedral.
'Sprinkle salt on the syrup,' Scovell told him, bent over the chafing dish in his chamber. A golden liquor swirled in the pan. 'Very slowly.'
'It will taint the sugar,' John objected.
But Scovell shook his head. A day later they lifted off the cold clear crust and John split off a sharp-edged shard. 'Salt,' he said as it slid over his tongue. But little by little the crisp flake sweetened on his tongue. Sugary juices trickled down his throat. He turned to the Master Cook with a puzzled look.
'Brine floats,' Scovell said. 'Syrup sinks.' The Master Cook smiled. 'Patience, remember? Now, to the glaze..."
— 1 likes
More quotes…