Goodreads helps you keep track of books you want to read.
Start by marking "Scoundrels" as Want to Read:
Scoundrels
To make his biggest score, Han's ready to take even bigger risks.
But even he can't do this job solo.

Han Solo should be basking in his moment of glory. After all, the cocky smuggler and captain of the Millennium Falcon just played a key role in the daring raid that destroyed the Death Star and landed the first serious blow to the Empire in its war against the Rebel Allianc
...more
Published January 1st 2013 by Del Rey
Timothy Zahn attended Michigan State University, earning a Bachelor of Science degree in physics in 1973. He then moved to the University of Illinois at Urbana-Champaign and achieved an M.S. degree in physics in 1975. While he was pursuing a doctorate in physics, his adviser became ill and died. Zahn never completed the doctorate. In 1975 he had begun writing science fiction as a hobby, and he bec
...more
Other books in the series
Related Articles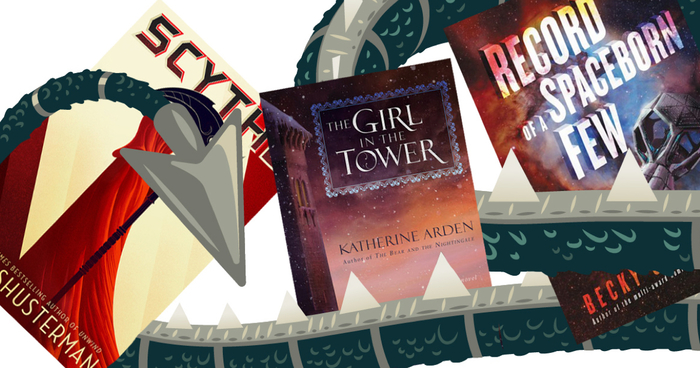 When it comes to learning what's new in science fiction and fantasy, we turned to the experts. These are some of the genres' biggest...
"As he joined them, Lando felt a frown crease his forehead. It had been hard to tell through all the rest of their murmurings. But he could have sworn Winter had just said--

'Winter?' he asked.
'Yes?' she said, looking at him
Lando felt his lip twitch. 'Nothing, he said, and kept walking.

Because, really, no one said 'May the Force be with us' anymore. No one but Rebels and religious nuts.

And if Winter was one of either group, he really didn't want to know about it."
— 6 likes
"[Han] glared into his mug. Besides, he didn't add, asking Princess Leia for repacement reward credits would mean he'd have to tell her how he'd lost the first batch. Not in gambling or bad investments or even drinking, but to a kriffing pirate.
And then she would give him one of those looks.
There were, he decided, worse things than being on Jabba's hit list"
— 5 likes
More quotes…