Goodreads helps you keep track of books you want to read.
Start by marking "Beyond Good and Evil/The Genealogy of Morals" as Want to Read:
Beyond Good and Evil/The Genealogy of Morals
In 1886, Frederich Nietzsche self-published Beyond Good and Evil.  Structured into 296 separate sections, and nine parts, this work deconstructs the metaphysics and dogma established by previous philosophers. Nietzsche traced the roots of issues that he viewed hindered mankind in his society.  He spoke about what it means to be a free spirit, the prejudice of philosophers,
...more
Published January 15th 1996 by Barnes & Noble (first published 1886)
Friedrich Wilhelm Nietzsche was a German philosopher of the late 19th century who challenged the foundations of Christianity and traditional morality. He was interested in the enhancement of individual and cultural health, and believed in life, creativity, power, and the realities of the world we live in, rather than those situated in a world beyond. Central to his philosophy is the idea of "life-
...more
Related Articles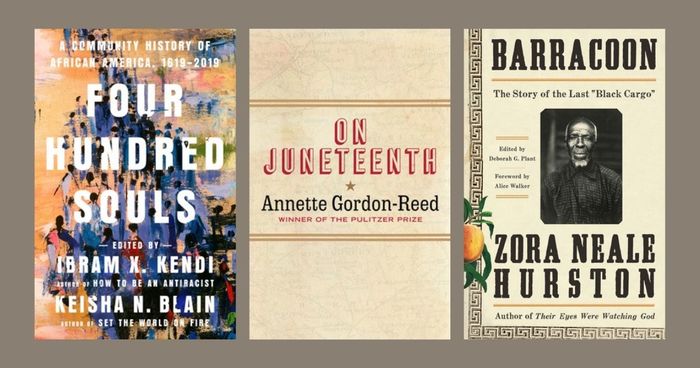 Juneteenth, observed on June 19th each year, is an American holiday commemorating the day in 1865 when the last enslaved people in Galveston,...
"حذار من المرهفين فى الأخلاق: حذار من أولئك الذين يحرصون حرصا شديدا على أن نقر بلطف أدبهم ورهافة حكمهم الأخلاقى! فهم لا يغفرون لنا البتة إذا ما أخطأوا أمامنا وتعدوا حدودهم (أو اعتدوا علينا بالأحرى)، ويصيرون حتما ممن يقدح ويطعن بنا فطريا حتى لو ظلوا "أصدقائنا".. مغبوط ذاك الذى ينسى: لأنه "يجهز" على حماقاته أيضا."
— 3 likes
"Brauche ich nach alledem noch eigens zu sagen, daß auch sie freie, sehr freie Geister sein werden, diese Philosophen der Zukunft – so gewiß sie auch nicht bloß freie Geister sein werden, sondern etwas Mehreres, Höheres, Größeres und Gründlich-Anderes, das nicht verkannt und verwechselt werden will? Aber, indem ich dies sage, fühle ich[605] fast ebensosehr gegen sie selbst, als gegen uns, die wir ihre Herolde und Vorläufer sind, wir freien Geister! – die Schuldigkeit, ein altes dummes Vorurteil und Mißverständnis von uns gemeinsam fortzublasen, welches allzulange wie ein Nebel den Begriff »freier Geist« undurchsichtig gemacht hat. In allen Ländern Europas und ebenso in Amerika gibt es jetzt etwas, das Mißbrauch mit diesem Namen treibt, eine sehr enge, eingefangene, an Ketten gelegte Art von Geistern, welche ungefähr das Gegenteil von dem wollen, was in unsern Absichten und Instinkten liegt – nicht zu reden davon, daß sie in Hinsicht auf jene herauskommenden neuen Philosophen erst recht zugemachte Fenster und verriegelte Türen sein müssen. Sie gehören, kurz und schlimm, unter die Nivellierer, diese fälschlich genannten »freien Geister« – als beredte und schreibfingrige Sklaven des demokratischen Geschmacks und seiner »modernen Ideen«; allesamt Menschen ohne Einsamkeit, ohne eigne Einsamkeit, plumpe brave Burschen, welchen weder Mut noch achtbare Sitte abgesprochen werden soll, nur daß sie eben unfrei und zum Lachen oberflächlich sind, vor allem mit ihrem Grundhange, in den Formen der bisherigen alten Gesellschaft ungefähr die Ursache für alles menschliche Elend und Mißraten zu sehn: wobei die Wahrheit glücklich auf den Kopf zu stehn kommt! Was sie mit allen Kräften erstreben möchten, ist das allgemeine grüne Weide-Glück der Herde, mit Sicherheit, Ungefährlichkeit, Behagen, Erleichterung des Lebens für jedermann; ihre beiden am reichlichsten abgesungnen Lieder und Lehren heißen »Gleichheit der Rechte« und »Mitgefühl für alles Leidende« – und das Leiden selbst wird von ihnen als etwas genommen, das man abschaffen muß."
— 0 likes
More quotes…