Goodreads helps you keep track of books you want to read.
Start by marking "The Better Angels of Our Nature: Why Violence Has Declined" as Want to Read:
The Better Angels of Our Nature: Why Violence Has Declined
Believe it or not, today we may be living in the most peaceful moment in our species' existence. In his gripping and controversial new work, New York Times bestselling author Steven Pinker shows that despite the ceaseless news about war, crime, and terrorism, violence has actually been in decline over long stretches of history. Exploding myths about humankind's inherent vi
...more
Published September 25th 2012 by Penguin Group (first published October 4th 2010)
Steven Arthur Pinker is a prominent Canadian-American experimental psychologist, cognitive scientist, and author of popular science. Pinker is known for his wide-ranging explorations of human nature and its relevance to language, history, morality, politics, and everyday life. He conducts research on language and cognition, writes for publications such as the New York Times, Time, and The New Repu
...more
Articles featuring this book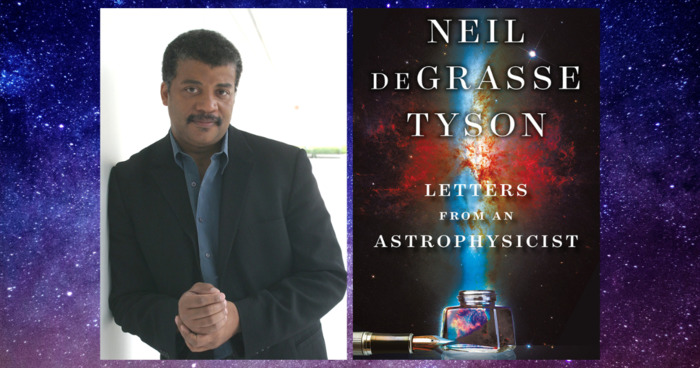 For more than a decade, Neil deGrasse Tyson, the world-renowned astrophysicist and host of the popular radio and Emmy-nominated...
"Challenge a person's beliefs, and you challenge his dignity, standing, and power. And when those beliefs are based on nothing but faith, they are chronically fragile. No one gets upset about the belief that rocks fall down as opposed to up, because all sane people can see it with their own eyes. Not so for the belief that babies are born with original sin or that God exists in three persons or that Ali is the second-most divinely inspired man after Muhammad. When people organize their lives around these beliefs, and then learn of other people who seem to be doing just fine without them--or worse, who credibly rebut them--they are in danger of looking like fools. Since one cannot defend a belief based on faith by persuading skeptics it is true, the faithful are apt to react to unbelief with rage, and may try to eliminate that affront to everything that makes their lives meaningful."
— 144 likes
"The scriptures present a God who delights in genocide, rape, slavery, and the execution of nonconformists, and for millennia those writings were used to rationalize the massacre of infidels, the ownership of women, the beating of children, dominion over animals, and the persecution of heretics and homosexuals. Humanitarian reforms such as the elimination of cruel punishment, the dissemination of empathy-inducing novels, and the abolition of slavery were met with fierce opposition in their time by ecclesiastical authorities and their apologists. The elevation of parochial values to the realm of the sacred is a license to dismiss other people's interests, and an imperative to reject the possibility of compromise."
— 74 likes
More quotes…