Goodreads helps you keep track of books you want to read.
Start by marking "The Beggar's Bible" as Want to Read: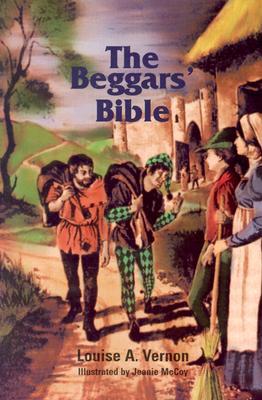 John Wycliffe is a famous Oxford professor who translated the Bible into English. Wycliffe believes that everyone should be able to read the Bible. Arnold Hutton hears Wycliffe's teachings and is inspired by his ideas. Arnold learns that Wycliffe's enemies are sending spies to his lectures and encouraging Oxford students to riot. Will Arnold be able to convince Wycliffe th
...more
Published January 1st 1974 by Herald Press (VA) (first published April 1st 1971)
Born in Coquille, Oregon, on March 6, 1914, Vernon later graduated from Willamette University. An author of children's books about religious heritage and historical fiction, Vernon has seen numerous books published in series form. After traveling abroad to research her subjects, Vernon has penned novels about John Wesley, William Tyndale, John Wycliffe, and Johann Gutenberg, to name a few. Several
...more
More about Louise A. Vernon...
Other Books in the Series