Goodreads helps you keep track of books you want to read.
Start by marking "The Future Was Here: The Commodore Amiga" as Want to Read:
The Future Was Here: The Commodore Amiga
Long ago, in 1985, personal computers came in two general categories: the friendly, childish game machine used for fun (exemplified by Atari and Commodore products); and the boring, beige adult box used for business (exemplified by products from IBM). The game machines became fascinating technical and artistic platforms that were of limited real-world utility. The IBM prod
...more
Published April 28th 2012 by MIT Press (first published April 13th 2012)
Other books in the series
News & Interviews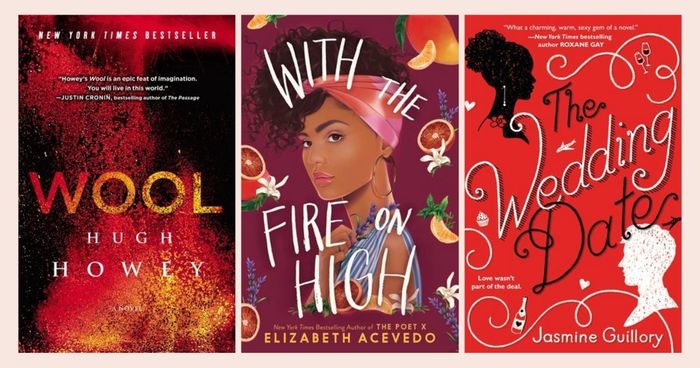 November is the time for aspiring writers to get serious about writing that book! It's National Novel Writing Month, the annual event designed to...
"If Jobs and Wozniak had believed that IBM was the be-all and end-all, there would have been no personal computers."
— 0 likes
"Doom, meanwhile, had a long-term impact on the world of gaming far exceeding even that of Myst. The latest of a series of experiments with interactive 3D graphics by id programmer John Carmack, Doom shares with Myst only its immersive first-person point of view; in all other respects, this fast-paced, ultraviolent shooter is the polar opposite of the cerebral Myst. Whereas the world of Myst is presented as a collection of static nodes that the player can move among, each represented by a relatively static picture of its own, the world of Doom is contiguous. As the player roams about, Doom must continually recalculate in real time the view of the world that it presents to her on the screen, in effect drawing for her a completely new picture with every frame using a vastly simplified version of the 3D-rendering techniques that Eric Graham began experimenting with on the Amiga back in 1986. First-person viewpoints had certainly existed in games previously, but mostly in the context of flight simulators, of puzzle-oriented adventures such as Myst, or of space-combat games such as Elite. Doom has a special quality that those earlier efforts lack in that the player embodies her avatar as she moves through 3D space in a way that feels shockingly, almost physically real. She does not view the world through a windscreen, is not separated from it by an adventure game's point-and-click mechanics and static artificiality. Doom marks a revolutionary change in action gaming, the most significant to come about between the videogame's inception and the present. If the player directs the action in a game such as Menace, Doom makes her feel as if she is in the action, in the game's world. Given the Amiga platform's importance as a tool for noninteractive 3D rendering, it is ironic that the Amiga is uniquely unsuited to Doom and the many iterations and clones of it that would follow. Most of the Amiga attributes that we employed in the Menace reconstruction—its scrolling playfields, its copper, its sprites—are of no use to a 3D-engine programmer. Indeed, the Intel-based machines on which Carmack created Doom possess none of these features. Even the Amiga's bitplane-based playfields, the source of so many useful graphical tricks and hacks when programming a 2D game such as Menace, are an impediment and annoyance in a game such as Doom. Much preferable are the Intel-based machines' straightforward chunky playfields because these layouts are much easier to work with when every frame of video must be drawn afresh from scratch. What is required most of all for a game such as Doom is sufficient raw processing power to perform the necessary thousands of calculations needed to render each frame quickly enough to support the frenetic action for which the game is known. By 1993, the plebian Intel-based computer, so long derided by Amiga owners for its inefficiencies and lack of design imagination, at last possessed this raw power. The Amiga simply had no answer to the Intel 80486s and Pentiums that powered this new, revolutionary genre of first-person shooters. Throughout"
— 0 likes
More quotes…