Goodreads helps you keep track of books you want to read.
Start by marking "Because It Is My Blood (Birthright, #2)" as Want to Read:
Because It Is My Blood
"Every time I think I'm out, they pull me back in."- Michael Corleone, The Godfather

Freed from jail, Anya hopes that things will get back to normal. But life on the outside is even more dangerous than life behind bars. Some of her gangland family want revenge for the crime for which she has done time: the shooting of her uncle. Forced to flee the country, Anya hides out in
...more
Published September 18th 2012 by Pan Macmillan
GABRIELLE ZEVIN is an internationally best-selling and critically acclaimed author, whose books have been translated into thirty-eight languages.

The Storied Life of A.J. Fikry spent several months on the New York Times Best Seller List, reached #1 on the National Indie Best Seller List, was a USA Today Best Seller, and has been a best seller all around the world. A.J. Fikry was honored with the So
...more
Other books in the series
Related Articles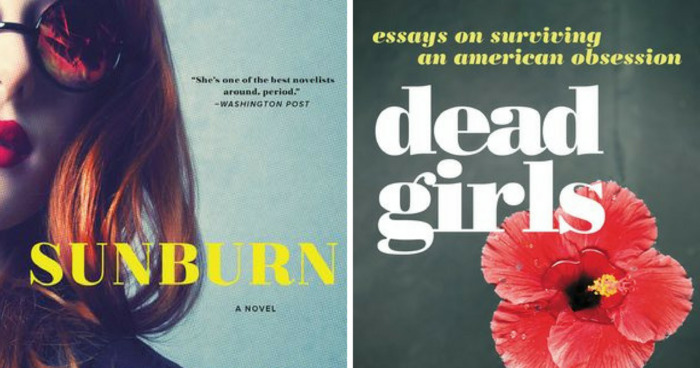 We asked Alice Bolin, author of Dead Girls: Essays on Surviving an American Obsession, and journalist-turned-crime novelist Laura...
"Win interrupted me. "Stop," he said. "I love you, too." He paused. "You underestimate me, Annie. I'm not blind to your faults. You keep too many secrets, for one. You lie sometimes. You have trouble saying the things in your heart. You have an awful temper. You hold a grudge. And I'm not saying this one is your fault, but people who know you have a disturbing tendency to end up with bullets in them. You don't have faith in anyone, including me. You think I'm an idiot sometimes. Don't deny it--I can tell. And maybe I was an idiot a year ago, but a lot has happened since then. I'm different, Anya. You used to say I didn't know what love was. But I think I learned what it is. I learned it when I thought I had lost you over the summer. And I learned it when my leg ached something awful. And I learned it when you were gone and I didn't know if I'd ever see you again. And I learned it every night when I'd pray that you were safe even if I never got to see you again. I don't want to marry you. I'm just happy to be near you for a while, and for as long as you'll let me be. Because there's never been anyone else for me but you. There will never be anyone else for me but you. I know this. I do. Annie, my Annie, don't cry..."

(Was I crying? Yes, I suppose I was. But I was still so awfully tired. You can't possibly hold this against me.)

"I know that loving you is going to be hard, Annie. But I love you, come what may."
— 11 likes
"Oh yes, it's very tragic. Why does everyone always like love stories? What about absence-of-love stories? Aren't they much more common?"
— 7 likes
More quotes…