Goodreads helps you keep track of books you want to read.
Start by marking "The Stockholm Octavo" as Want to Read: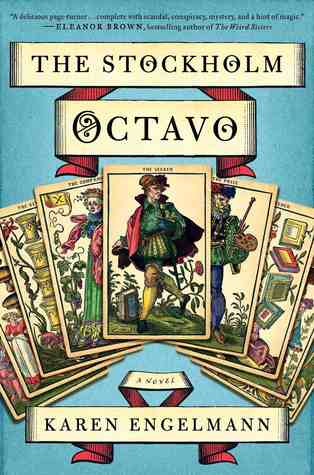 The Stockholm Octavo
Life is close to perfect for Emil Larsson, a self-satisfied bureaucrat in the Office of Customs and Excise in 1791 Stockholm. He is a true man of the Town--a drinker, card player, and contented bachelor--until one evening when Mrs. Sofia Sparrow, a fortune-teller and proprietor of an exclusive gaming parlor, shares with him a vision she has had: a golden path that will lea
...more
Published October 23rd 2012 by Ecco (first published October 21st 2012)
I was born, raised and educated in Iowa, concentrating on the visual arts. I have a BFA in design and drawing from the University of Iowa in Iowa City (missed the Writers Workshop altogether... too bad!) I then moved to Sweden to do graduate work in scene painting. I never completed that degree or painted a single set, but worked as an illustrator and designer in Malmö, Sweden for nine years. New
...more
More about Karen Engelmann...
"But there was change in the air, and whether for good or ill, change always quickens the pulse and sharpens the senses."
— 0 likes
"People come into our lives without our bidding, and stay without our invitation. They give us knowledge we do not seek, gifts we do not want. But we need them all the same." She"
— 0 likes
More quotes…