Goodreads helps you keep track of books you want to read.
Start by marking "Evermore" as Want to Read: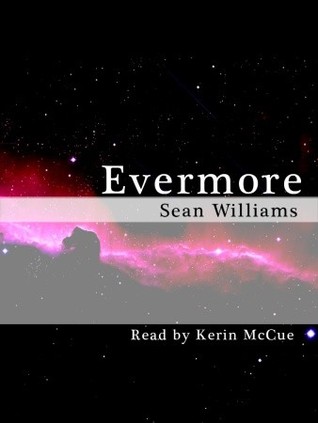 Evermore
"We must all hang together," Benjamin Franklin is reported to have said to his revolutionary peers, "or we will assuredly all hang separately." This is a sentiment that's even more appropriate, and more urgent, when you're lost between the stars in a crippled and out-of-control ship, your shipmates aren't talking to each other (and haven't for thousands of years), and you
...more
Published November 14th 2000 by Random House Audio
#1 New York Times bestselling Sean Williams lives with his family in Adelaide, South Australia. He's written some books--forty-two at last count--including the Philip K. Dick-nominated Saturn Returns, several Star Wars novels and the Troubletwister series with Garth Nix. Twinmaker is a YA SF series that takes his love affair with the matter transmitter to a whole new level. You can find some relat
...more
More about Sean Williams...