Goodreads helps you keep track of books you want to read.
Start by marking "Tiger Lily" as Want to Read:
Tiger Lily
In this stunning reimagining of J. M. Barrie's beloved classic  Peter Pan ,  New York Times bestselling author Jodi Lynn Anderson expertly weaves a gripping tale of love, loss, and adventure.

When fifteen-year-old Tiger Lily meets the alluring teenage Peter Pan deep in the forbidden woods of Neverland, the two form an unbreakable bond. As the leader of the Lost Boys, t
...more
Published July 3rd 2012 by HarperCollins
Related Articles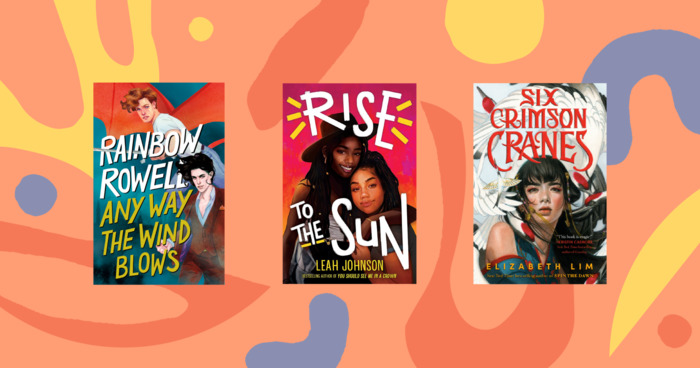 As dedicated readers already know, some of the best and most innovative stories on the shelves come from the constantly evolving realm of young...
"Did you know I always thought you were braver than me? Did you ever guess that that was why I was so afraid? It wasn't that I only loved some of you. But I wondered if you could ever love more than some of me.

I knew I'd miss you. But the surprising thing is, you never leave me. I never forget a thing. Every kind of love, it seems, is the only one. It doesn't happen twice. And I never expected that you could have a broken heart and love with it too, so much that it doesn't seem broken at all. I know young people look at me and think my youth seems so far away, but it's all around me, and you're all around me. Tiger Lily, do you think magic exists if it can be explained? I can explain why I loved you, I can explain the theory of evolution that tells me why mermaids live in Neverland and nowhere else. But it still feels magic.

The lost boys all stood at our wedding. Does it seem odd to you that they could have stood at a wedding that wasn't yours and mine? It does to me. and I'm sorry for it, and for a lot, and I also wouldn't change it.

It is so quiet here. Even with all the trains and the streets and the people. It's nothing like the jungle. The boys have grown. Everything has grown. Do you think you will ever grow? I hope not. I like to think that even if I change and fade away, some other people won't.

I like to think that one day after I die, at least one small particle of me - of all the particles that will spread everywhere - will float all the way to Neverland, and be part of a flower or something like that, like that poet said, the one that your Tik Tok loved. I like to think that nothing's final, and that everyone gets to be together even when it looks like they don't, that it all works out even when all the evidence seems to say something else, that you and I are always young in the woods, and that I'll see you sometime again, even if it's not with any kind of eyes I know of or understand. I wouldn't be surprised if that is the way things go after all - that all things end happy. Even for you and Tik Tok. and for you and me.

Always,
Your Peter

P.S. Please give my love to Tink. She was always such a funny little bug."
— 885 likes
"Sometimes I think that maybe we are just stories. Like we may as well just be words on a page, because we're only what we've done and what we are going to do."
— 768 likes
More quotes…