Goodreads helps you keep track of books you want to read.
Start by marking "DJ Rising" as Want to Read: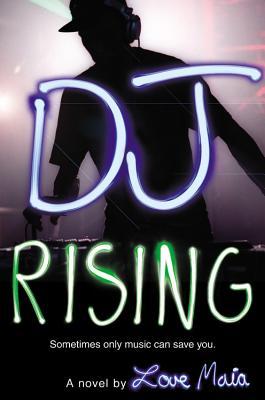 DJ Rising
The first thing I hear is music. The first thing I've always heard is music.

Meet Marley, an unassuming high school junior who breathes in music like oxygen. In between caring for his heroin-addicted mother, and keeping his scholarship at a fancy prep school, he dreams of becoming a professional DJ.

When chance lands Marley his first real DJ job, his career as "DJ Ice" sudde
...more
Published February 6th 2012 by Little, Brown Books for Young Readers (first published January 1st 2012)
Love Maia has always been a reluctant reader. She sees her writing as an opportunity to reach out to other reluctant readers and make books more enjoyable for them by combining literature and music. In addition to writing, she enjoys underground hip-hop, pizza, fog, death metal, and butterflies. When not writing, Love can be found playing drums in an alternative rock band around the city of San Fr
...more
More about Love Maia...
"The song reminds me of my life lately and the way things that happen devastate you so badly but then turn around and totally surprise you by growing into something unexpected and astounding.
Of course, i could be wrong. I mean, who knows what the song is really about except whoever wrote it? But that's one of the many things about music that's so great. You can interpret a song and relate it to your life any way you want."
— 4 likes
"The way I see it, the blue is the stuff you can't control, life's major heartbreak and struggles, that feeling of devastation so massive and brutal it inflicts permanent damage on the heart and spirit that can never be undone and will always be there, spewing somewhere in a corner of your mind like deep scars you'll have with you you're whole life.
The green you also can't control. But that's the part that reminds you life is worth living. It's not the here-and-there type of good stuff that happens every day either. The green is the stuff that comes in huge doses that slap you in the face when you least expect it and brings a light to all that you are through growth, bravery, and goodness, and love. It's the stuff that picks you up when you're at the bottom and makes you keep on going even when you're sure you can't. That's the green."
— 2 likes
More quotes…