Goodreads helps you keep track of books you want to read.
Start by marking "The Chomsky-Foucault Debate: On Human Nature" as Want to Read:
The Chomsky-Foucault Debate: On Human Nature
Two of the twentieth century's most influential thinkers debate a perennial question.
In 1971, at the height of the Vietnam War and at a time of great political and social instability, two of the world's leading intellectuals, Noam Chomsky and Michel Foucault, were invited by Dutch philosopher Fons Edlers to debate an age-old question: is there such a thing as "innate" hum
...more
Published September 1st 2006 by The New Press (first published 1974)
Avram Noam Chomsky is an American linguist, philosopher, political activist, author, and lecturer. He is an Institute Professor and professor emeritus of linguistics at the Massachusetts Institute of Technology.

Chomsky is credited with the creation of the theory of generative grammar, considered to be one of the most significant contributions to the field of linguistics made in the 20th century. H
...more
Related Articles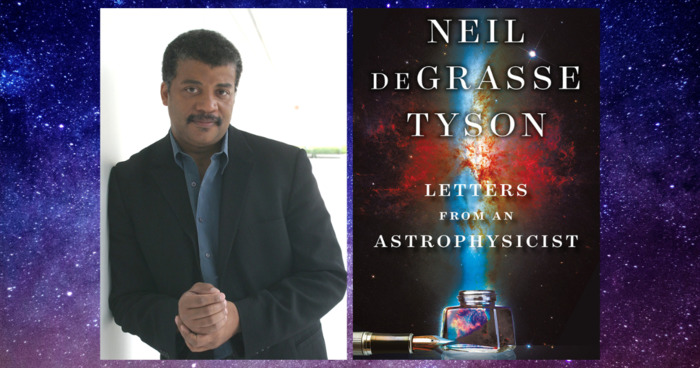 For more than a decade, Neil deGrasse Tyson, the world-renowned astrophysicist and host of the popular radio and Emmy-nominated...
"The real political task in a society such as ours is to criticize the workings of institutions that appear to be both neutral and independent, to criticize and attack them in such a manner that the political violence that has always exercised itself obscurely through them will be unmasked, so that one can fight against them."
— 185 likes
"The important thing here, I believe, is that truth isn't outside power or lacking in power: contrary to a myth whose history and functions would repay further study, truth isn't the reward of free spirits, the child of protracted solitude, nor the privilege of those who have succeeded in liberating themselves. Truth is a thing of this world: it is produced only by virtue of multiple forms of constraint. And it induces regular effects of power. Each society has its regime of truth, its "general politics" of truth—that is, the types of discourse it accepts and makes function as true; the mechanisms and instances that enable one to distinguish true and false statements; the means by which each is sanctioned; the techniques and procedures accorded value in the acquisition of truth; the status of those who are charged with saying what counts as true."
— 1 likes
More quotes…