Goodreads helps you keep track of books you want to read.
Start by marking "Dogma" as Want to Read:
Dogma
A plague of rats, the end of philosophy, the cosmic chicken, and bars that don't serve Plymouth Gin—is this the Apocalypse or is it just America?
 
"The apocalypse is imminent," thinks W. He has devoted his life to philosophy, but he is about to be cast out from his beloved university. His friend Lars is no help at all—he's too busy fighting an infestation of rats in his
...more
Published February 21st 2012 by Melville House
Lars Iyer is the author of the novel Wittgenstein Jr (2014). He has also written a trilogy of novels – Spurious, Dogma and Exodus. Iyer has also written two scholarly books on the work of Maurice Blanchot. He teaches philosophy at Newcastle University in the UK.
Other books in the series
Related Articles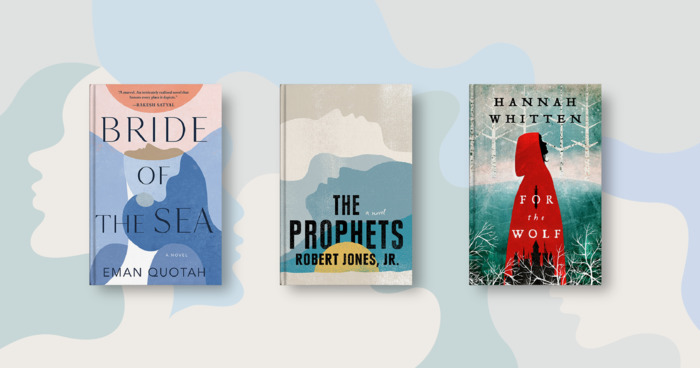 Readers have a lot to look forward to this year! Just feast your eyes upon all of these debut books to check out and emerging authors to...
"You have to be gentle with the young, W. says. They're a gentle generation, like fauns, he says, and require a special tenderness. Their lives are going to be bad--very bad--and, at the very least, we should be tender with them, and not remind them of what is to come."
— 1 likes
"Akademisyenliğin ritmini hiç anlamıyorsun," diyor W. İlmin mevsimlerini, ekim mevsimini, filize bakıp onunla ilgilenmeyi, hasadı, düşüncenin mahsulünü toplama dö­nemini hiç bilmiyormuşum.

Her yaz başı W.'nin düşlediği buymuş: Yaklaşan son­ bahar, düşünce mahsullerinin olgunlaşıp toplanmaya ha­zır hale geldiği, rüzgarla eğildiği sonbahar. Güneş yanığı kollarıyla suladığı, bin bir özenle bakıp büyüttüğü fikir­lerin hasadını toplamayı düşlemiş hep.

Düşünceyi eleme süreci varmış bir de. Düşüncenin harmanını savurmak. Sapı samandan ayırmak. "Ama sa­man hep karışacak," diyor W. En büyük düşünürler bile samandan kurtulamaz. Yine de buğday vardır. Yıl boyu verilen emeğin kanıtı ortadadır.
Ama ne anlarmış W. bunlardan? Mahsulü bereketsiz olmuş. Her zamanki gibi. Boş tarlada yalnız başına ağlı­yormuş şimdi.

"Ah, ne zaman keşfedeceğiz çalışmamızı, gerçekten çalış­mamızı mümkün kılacak ritmi? Ne zaman o sabit basınç her günü bir iş gününe çevirecek, her gün önceki günden aldığı güçle bir adım daha ileri gidecek?"
Momentum: düşünce tarafından fırlatılmak, serbest bırakılmak, düşüncenin sapanından çıkan bir taş gibi. İşte o zaman iş dünyevi değil, semavi olacak. Yıldızlar gibi, yörüngesinde dönen gezegenler gibi çalışacağız o za­man. Yaptığımız işler galaksilerin aheste dönüşleriyle, evrenin sabit bir şekilde sonsuza genişlemesiyle bir ola­cak. Eylemsizlikten, bir tanrının dinlenmesinden farkı kalmayacak.

"Belki de aradığımız şey bir tür Şabat'tır," diyor W. Gözlerimizi kapayacağımız bir zaman; ama sadece din­lenmek için değil, toparlanmak, iyileşmek için. Emeğimi­ze sadece içeriden değil, dışarıdan da bakabilmeliyiz. Kim demişti bunu? Daha büyük eserlerin, ilahi bir emeğin bize dokunmasına izin vermeliyiz. Ancak o zaman ger­çekten çalışmaya başlayabiliriz, kendi kanalımızın merkezine gizli bir akımla taşınmış gibi.

Kendimizi kanatıncaya kadar çalışmamız gerektiği­ni söylüyor W. Gözlerimiz kan çanağına dönene, burnu­muzdan kan fışkırana dek. Çünkü kendimize ait bir fikir bulunca olacağı bu: Burun deliklerimizden kan fışkıra­cak. Kan damlaları, fikirlerimizi yazdığımız sayfalara boşalacak.
Bütün yazılar içinde, kanla yazılanı seviyorum bir tek. Nietzsche demiş bunu. Kanla yazmak, ama bizim kanı­mızla değil. "Tanrı'nın kanıyla yazacağız," diyor W. gi­zemli bir sesle. Burun deliklerimizden fışkıran Tanrı'nın kanı olacak.."
— 0 likes
More quotes…