Goodreads helps you keep track of books you want to read.
Start by marking "The Junkie Quatrain" as Want to Read: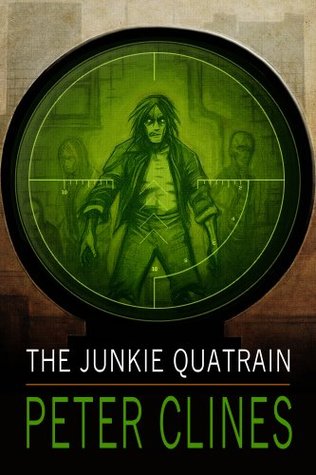 The Junkie Quatrain
Four short stories. Each one's a different type of post-apocalypse story. Survival horror. Ethical horror. Adventure horror. And one where the protagonist barely notices the apocalypse has happened. Each one stands alone and (hopefully) makes for a fun little read.

But if you read two or three or all four, you'll see several events from different perspectives. And if you l
...more
Published 2011 by Permuted Press
Peter Clines is the author of the genre-blending -14- and the Ex-Heroes series.

He grew up in the Stephen King fallout zone of Maine and--inspired by comic books, Star Wars, and Saturday morning cartoons--started writing at the age of eight with his first epic novel, Lizard Men From The Center of The Earth(unreleased).

He made his first writing sale at age seventeen to a local newspaper, and a
...more
More about Peter Clines...