Goodreads helps you keep track of books you want to read.
Start by marking "Wild: From Lost to Found on the Pacific Crest Trail" as Want to Read:
Wild: From Lost to Found on the Pacific Crest Trail
An alternate cover for this ISBN can be found here.

At twenty-two, Cheryl Strayed thought she had lost everything. In the wake of her mother's death, her family scattered and her own marriage was soon destroyed. Four years later, with nothing more to lose, she made the most impulsive decision of her life. With no experience or training, driven only by blind will, she would
...more
Published March 20th 2012 by Knopf
Cheryl Strayed is the author of four books: Tiny Beautiful Things, Torch, Brave Enough, and the #1 New York Times bestseller, Wild. She's also the author of the popular Dear Sugar Letters, currently on Substack and the host of two hit podcasts--Sugar Calling and Dear Sugars. You can find links to her events and answers to FAQ on her web site: http://www.cherylstrayed.com/
...more
Articles featuring this book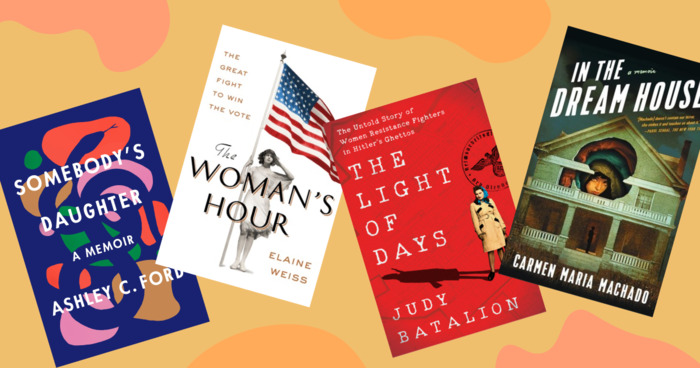 March is Women's History Month, dedicated to the study, observance, and celebration of the vital role of women in American history.   Some...
"What if I forgave myself? I thought. What if I forgave myself even though I'd done something I shouldn't have? What if I was a liar and a cheat and there was no excuse for what I'd done other than because it was what I wanted and needed to do? What if I was sorry, but if I could go back in time I wouldn't do anything differently than I had done? What if I'd actually wanted to fuck every one of those men? What if heroin taught me something? What if yes was the right answer instead of no? What if what made me do all those things everyone thought I shouldn't have done was what also had got me here? What if I was never redeemed? What if I already was?"
— 832 likes
"I knew that if I allowed fear to overtake me, my journey was doomed. Fear, to a great extent, is born of a story we tell ourselves, and so I chose to tell myself a different story from the one women are told. I decided I was safe. I was strong. I was brave. Nothing could vanquish me."
— 787 likes
More quotes…