Goodreads helps you keep track of books you want to read.
Start by marking "Loss (Riders of the Apocalypse, #3)" as Want to Read:
Loss
Fifteen-year-old Billy Ballard is the kid that everyone picks on, from the school bullies to the teachers. But things change drastically when Death tells Billy he must stand in as Pestilence, the White Rider of the Apocalypse. Now armed with a Bow that allows him to strike with disease from a distance, Billy lashes out at his tormentors...and accidentally causes an outbrea
...more
Published March 20th 2012 by Graphia (first published January 1st 2012)
Jackie Morse Kessler grew up in Brooklyn, NY, with a cranky cat and overflowing shelves filled with dolls and books. Now she's in Upstate NY with another cranky cat, a loving husband, two sons, and overflowing shelves filled with dragons and books (except when her sons steal her dragons). She has a bachelor's degree in English and American Literature, and yet she's never read any Jane Austen (with
...more
Other books in the series
Related Articles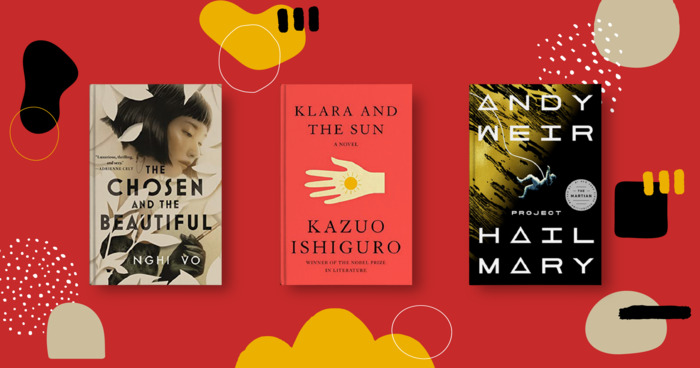 Get ready for some out-of-this-world reading and some insane near-realities with the science fiction and fantasy books that are catching the...
"On the flat expanse of pancake ice, War stood by the Pale Rider's side. Though their forms did not touch, their shadows intertwined, black on black, in a smoky caress.
"Knew you'd come," Death said cheerfully.
She smiled, and that slow motion of her lips hinted at many things. "The White Rider divided, and the world on the brink of destruction. How could I stay away?"
"I could set my watch by you."
"You don't have a watch." Her smile broadened into a grin. "An hourglass, maybe . . ."
"Please, not another joke about a scythe . . ."
She mimed zipping her mouth shut.
A pause, as they listened to the sounds of the boy healing and the man summoning doom.
"I like him," War said.
Even though she hadn't specified whether she meant the boy or the man, Death smiled and nodded. "Me too."
"You like everyone."
"Well, yes."
The two shared a quiet laugh, their voices mingling in perfect harmony.
A longer pause, and then War asked, "What of Famine?"
"What of her? She's not mine. Not yet, anyway. She will be soon enough."
The Red Rider slid him a look. "That's cold, even for you."
"Eh, just practical." A shrug. "Everyone comes to me eventually. It's the journey that makes it interesting."
"Such a people person!"
He flashed her a grin. "My best quality."
"Oh," said War, sliding her gloved hand into his pale one, "I can think of others that are better."
— 5 likes
More quotes…