Goodreads helps you keep track of books you want to read.
Start by marking "Late Edition" as Want to Read: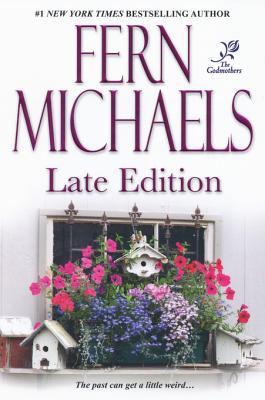 Leaving La La Land

Teresa "Toots" Loudenberry has a knack for finding adventure, even when she's not looking for it. But ever since Sophie convinced her friends to start holding regular séances, life in Los Angeles is getting a little too dramatic even for Toots's tastes. When Ida receives a message from the beyond suggesting that her late husband was murdered, a spooked To
...more
Published August 30th 2011 by Kensington (first published 2010)

Fern Michaels isn't a person. I'm not sure she's an entity either since an entity is something with separate existence. Fern Michaels® is what I DO. Me, Mary Ruth Kuczkir. Growing up in Hastings, Pennsylvania, I was called Ruth. I became Mary when I entered the business world where first names were the order of the day. To this day, family and friends call me Dink, a name my father gave me when I
...more
More about Fern Michaels...
Other Books in the Series