Goodreads helps you keep track of books you want to read.
Start by marking "The Facts and Fictions of Minna Pratt" as Want to Read:
The Facts and Fictions of Minna Pratt
Facts and fictions are different truths. Minna Pratt stares at this message above her mother's typewriter every day and tries to understand it. But how can she, when her mind is already so full? She wishes her mother would ask her normal questions like "How was your day?" instead of "What is the quality of beauty?" She wishes her brother, McGrew, could catch a baseball. Sh
...more
Published 1988 by Trumpet Club
Patricia MacLachlan was born on the prairie, and to this day carries a small bag of prairie dirt with her wherever she goes to remind her of what she knew first. She is the author of many well-loved novels and picture books, including Sarah, Plain and Tall, winner of the Newbery Medal; its sequels, Skylark and Caleb's Story; and Three Names, illustrated by Mike Wimmer. She lives in western Massach
...more
News & Interviews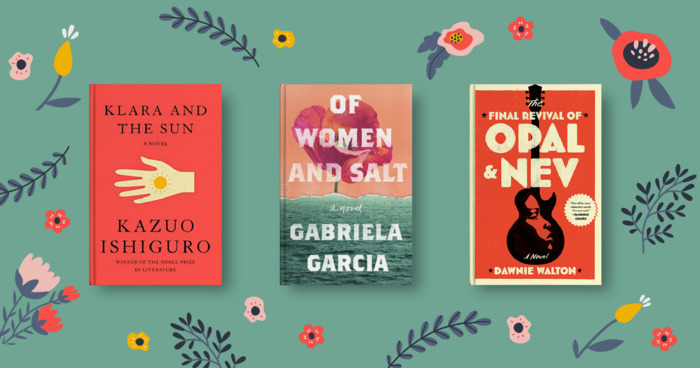 Some interesting news for book nerds: According to recent industry research, book sales spiked dramatically in 2020–otherwise a rather...
"Fact and fiction are different truths."
— 11 likes
"Melinda Pratt rides city bus number twelve to her cello lesson, wearing her mother's jean jacket and only one sock. Hallo, world, says Minna. Minna often addresses the world, sometimes silently, sometimes out loud. Bus number twelve is her favorite place for watching, inside and out. The bus passes cars and bicycles and people walking dogs. It passes store windows, and every so often Minna sees her face reflection, two dark eyes in a face as pale as a winter dawn. There are fourteen people on the bus today. Minna stands up to count them. She likes to count people, telephone poles, hats, umbrellas, and, lately, earrings. One girl, sitting directly in front of Minna, has seven earrings, five in one ear. She has wisps of dyed green hair that lie like forsythia buds against her neck.

There are, Minna knows, a king, a past president of the United States, and a beauty queen on the bus. Minna can tell by looking. The king yawns and scratches his ear with his little finger. Scratches, not picks. The beauty queen sleeps, her mouth open, her hair the color of tomatoes not yet ripe. The past preside of the United States reads Teen Love and Body Builder's Annual.

Next to Minna, leaning against the seat, is her cello in its zippered canvas case. Next to her cello is her younger brother, McGrew, who is humming. McGrew always hums. Sometimes he hums sentences, though most often it comes out like singing. McGrew's teachers do not enjoy McGrew answering questions in hums or song. Neither does the school principal, Mr. Ripley. McGrew spends lots of time sitting on the bench outside Mr. Ripley's office, humming.

Today McGrew is humming the newspaper. First the headlines, then the sports section, then the comics. McGrew only laughs at the headlines.

Minna smiles at her brother. He is small and stocky and compact like a suitcase. Minna loves him. McGrew always tells the truth, even when he shouldn't. He is kind. And he lends Minna money from the coffee jar he keeps beneath his mattress.

Minna looks out the bus window and thinks about her life. Her one life. She likes artichokes and blue fingernail polish and Mozart played too fast. She loves baseball, and the month of March because no one else much likes March, and every shade of brown she has ever seen. But this is only one life. Someday, she knows, she will have another life. A better one. McGrew knows this, too. McGrew is ten years old. He knows nearly everything. He knows, for instance, that his older sister, Minna Pratt, age eleven, is sitting patiently next to her cello waiting to be a woman."
— 2 likes
More quotes…