Goodreads helps you keep track of books you want to read.
Start by marking "The Witching Hour (Lives of the Mayfair Witches, #1)" as Want to Read:
The Witching Hour
From the author of the extraordinary Vampire Chronicles comes a huge, hypnotic novel of witchcraft and the occult through four centuries.

Demonstrating, once again, her gift for spellbinding storytelling and the creation of legend, Anne Rice makes real for us a great dynasty of witches—a family given to poetry and to incest, to murder and to philosophy; a family that, over
...more
Published November 4th 2004 by Arrow (first published October 1st 1990)
Anne Rice (born Howard Allen Frances O'Brien) is a best-selling American author of gothic, supernatural, historical, erotica, and later religious themed books. Best known for The Vampire Chronicles, her prevailing thematical focus is on love, death, immortality, existentialism, and the human condition. She was married to poet Stan Rice for 41 years until his death in 2002. Her books have sold near
...more
Other books in the series
Articles featuring this book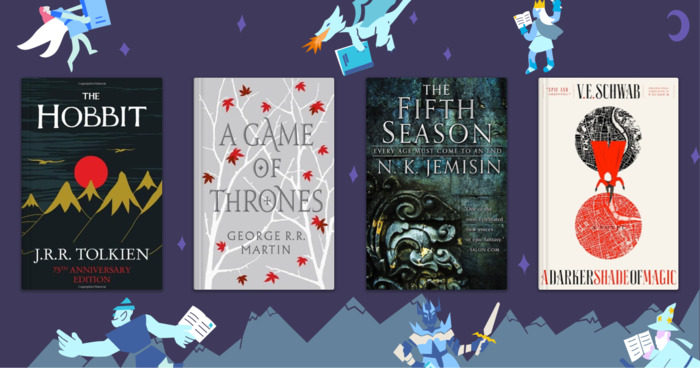 Dragons, demons, kings, queens, and the occasional farm boy (with a special destiny, of course): Fantasy literature has it all! To celebrate...
"Give me a man or woman who has read a thousand books and you give me an interesting companion. Give me a man or woman who has read perhaps three and you give me a very dangerous enemy indeed."
— 769 likes
"I believe in Free Will, the Force Almighty by which we conduct ourselves as if we were the sons and daughters of a just and wise God, even if there is no such Supreme Being. And by free will, we can choose to do good on this earth, no matter that we all die, and do not know where we go when we die, or if a justice or explanation awaits us.
I believe that we can, through our reason, know what good is, and in the communion of men and women, in which the forgiveness of wrongs will always be more significant than the avenging of them, and that in the beautiful natural world that surrounds us, we represent the best and the finest of beings, for we alone can see that natural beauty, appreciate it, learn from it, weep for it, and seek to conserve it and protect it.
I believe finally that we are the only true moral force in the physical world, the makers of, ethics and moral ideas, and that we must be as good as the gods we created in the past to guide us.
I believe that through our finest efforts, we will succeed finally in creating heaven on earth, and we do it every time that we love, every time that we embrace, every time that we commit to create rather than destroy, every time that we place life over death, and the natural over what is unnatural, insofar as we are able to define it.
And I suppose I do believe in the final analysis that a peace of mind can be obtained in the face of the worst horrors and the worst losses. It can be obtained by faith in change and in will and in accident and by faith in ourselves, that we will do the right thing, more often than not, in the face of adversity.
For ours is the power and the glory, because we are capable of visions and ideas which are ultimately stronger and more enduring than we are.
That is my credo. That is my belief, for what it's worth, and it sustains me. And if I were to die right now, I wouldn't be afraid. Because I can't believe that horror or chaos awaits us.
If any revelation awaits us at all, it must be as good as our ideals and our philosophy. For surely nature must embrace the visible and the invisible, and it couldn't fall short of us. The thing that makes the flowers open and the snowflakes fall must contain a wisdom and a final secret as intricate and beautiful as the blooming camellia or the clouds gathering above, so white and so pure in the blackness.
If that isn't so, then we are in the grip of a staggering irony. And all the spooks of hell might as well dance. There could be a devil. People who burn other people to death are fine. There could be anything.
But the world is simply to beautiful for that.
At least it seems that way to me."
— 25 likes
More quotes…