Goodreads helps you keep track of books you want to read.
Start by marking "Im Nobody Who Are You" as Want to Read:
Im Nobody Who Are You
With full-colour illustrations on every page, of 19th century New England, this book gives attention to Emily Dickinson's poems for children. It is for ages 3-6.
...more
Published September 15th 1994 by Stemmer House Publishers (first published January 1st 1978)
Emily Dickinson was an American poet who, despite the fact that less than a dozen of her nearly eighteen hundred poems were published during her lifetime, is widely considered one of the most original and influential poets of the 19th century.

Dickinson was born to a successful family with strong community ties, she lived a mostly introverted and reclusive life. After she studied at the Amherst Aca
...more
Related Articles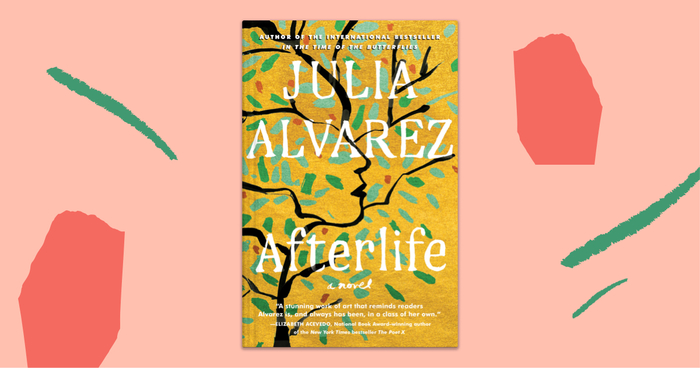 In a year that seems to present new challenges for us at every turn, Julia Alvarez's latest novel, Afterlife, has arrived at the perfect time.
"I measure every Grief I meet
With narrow, probing, Eyes;
I wonder if It weighs like Mine,
Or has an Easier size.

I wonder if They bore it long,
Or did it just begin?
I could not tell the Date of Mine,
It feels so old a pain.

I wonder if it hurts to live,
And if They have to try,
And whether, could They choose between,
It would not be, to die.

I note that Some --
gone patient long --
At length, renew their smile.
An imitation of a Light
That has so little Oil.

I wonder if when Years have piled,
Some Thousands -- on the Harm
Of early hurt -- if such a lapse
Could give them any Balm;

Or would they go on aching still
Through Centuries above,
Enlightened to a larger Pain
By Contrast with the Love.

The Grieved are many,
I am told;
The reason deeper lies, --
Death is but one
and comes but once,
And only nails the eyes.

There's Grief of Want
and Grief of Cold, --
A sort they call "Despair";
There's Banishment from native Eyes,
In sight of Native Air.

And though I may not guess the kind
Correctly, yet to me
A piercing Comfort it affords
In passing Calvary,

To note the fashions of the Cross,
And how they're mostly worn,
Still fascinated to presume
That Some are like My Own."
— 205 likes
"It was not death, for I stood up,
And all the dead lie down;
It was not night, for all the bells
Put out their tongues, for noon.

It was not frost, for on my flesh
I felt siroccos crawl,
Nor fire, for just my marble feet
Could keep a chancel cool.

And yet it tasted like them all;
The figures I have seen
Set orderly, for burial,
Reminded me of mine,

As if my life were shaven
And fitted to a frame,
And could not breathe without a key;
And I was like midnight, some,

When everything that ticked has stopped,
And space stares, all around,
Or grisly frosts, first autumn morns,
Repeal the beating ground.

But most like chaos,--stopless, cool,
Without a chance or spar,--
Or even a report of land
To justify despair."
— 40 likes
More quotes…