Goodreads helps you keep track of books you want to read.
Start by marking "The Lost Staircase" as Want to Read:
The Lost Staircase
The action centres on the Dragon House. This was built by Master Balthazar Gellibrand late in Henry VII's reign. Some years later, a younger son, Nicholas, declared for Parliament in the Civil War and was disowned by his father. However, the family retained its property despite following the Royalist cause, because Nicholas had won Cromwell's favour. Nicholas was the direc
...more
Published August 31st 2004 by Girls Gone By Publishers (first published 1946)
Elinor M. Brent-Dyer was born as Gladys Eleanor May Dyer on 6th April 1894, in South Shields in the industrial northeast of England, and grew up in a terraced house which had no garden or inside toilet. She was the only daughter of Eleanor Watson Rutherford and Charles Morris Brent Dyer. Her father, who had been married before, left home when she was three years old. In 1912, her brother Henzell d
...more
Related Articles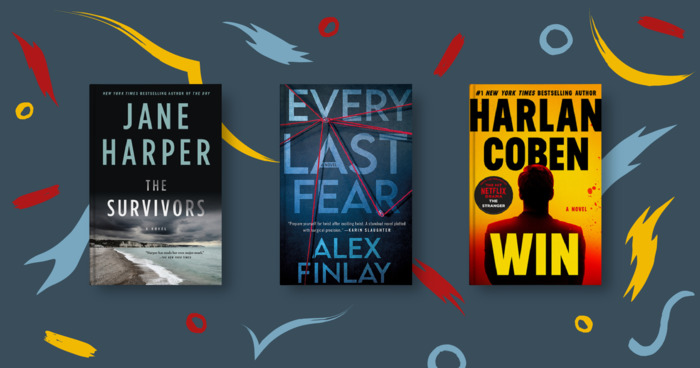 If you ask us, it's always the perfect time to lose yourself in a page-turning mystery. To help you sleuth out a new read, we asked the...
"Much as Joanne disliked needlework, she was quite good at it, for she had been well taught. But hearing the remark from her governess's lips was almost more than the child could bear. And as for childish games -
"Cousin Ambrose has been teaching me to play chess," she said in her curiously deep voice. "And we sometimes play cribbage and ecarte."
"Still, at your age, there is so much to learn that I think we must dedicate this hour to sewing each night. And now, tell me, what is your favourite lesson?"
Joanne eyed the lady for a moment. Then, "Latin and 'cello," she said sweetly.
She was not disappointed. Miss Mercier's face fell.
"Latin? Oh my dear, I am very sorry to hear that. Latin is essential for boys, of course; but I cannot think it necessary for a girl in your position. But you cannot have gone very far in it yet?"
"We were doing the Aenid at school when I left," said Joanne briskly. "Fourth book. And Caesar, of course. I've learnt Latin for years."
"My dear child, you mustn't exaggerate. That is most unladylike. I suppose you began two years ago? You cannot call two years "years" in the sense you did."
"I didn't. I began Latin when I was seven. My father taught me."
This was worse than Miss Mercier had expected."
— 1 likes
"That wood," he said, pointing back to the pinewood on the mound, "is used for any building that goes on here. So is the one right over there; it is beech, elm and oak. We never buy a plank of timber here. And we never cut down a tree unless it is necessary. And whatever tree is cut down, is always replaced by a sapling of the same kind. That is another of our traditions. The result is that our woods never grow less. Even in the last war, when so much had to be cut for the Government, we replanted as fast as we cut down. I have a forestry man in charge, and we pride ourselves on our beautiful timber."
— 0 likes
More quotes…