Goodreads helps you keep track of books you want to read.
Start by marking "The Incompleat Enchanter" as Want to Read:
The Incompleat Enchanter
The Mathematics of Magic - it was the greatest discovery ever. Or so thought Professor Harold Shea. With the proper equations he could instantly transport himself and his friend Reed Chalmers back - or sideways - in time to all the wondrous lands of ancient myth and legend.

But slips in time were a hazard. and Shea's magic didn't always work quite as he expected. A dragon s
...more
Published October 25th 1979 by Sphere Books (first published 1940)
Lyon Sprague de Camp, (Pseudonym: Lyman R. Lyon) was an American science fiction and fantasy author and biographer. In a writing career spanning fifty years he wrote over one hundred books, including novels and notable works of nonfiction, such as biographies of other important fantasy authors. He was widely regarded as an imaginative and innovative writer and was an important figure in the heyday
...more
Other books in the series
Related Articles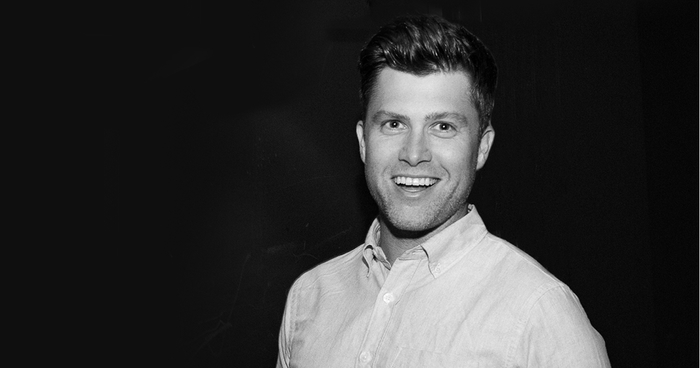 You might know comedian Colin Jost from his work as the co-anchor of Saturday Night Live's Weekend Update, or perhaps you know him as Scarlett...
"Not at all," persisted Chalmers, unaware that Shea was trying to shush him. "The people of the country have agreed to call magic 'white' when practised for lawful ends by duly authorized agents of the governing authority, and 'black' when practised by unauthorized persons for criminal ends. That is not to say that the principles of the science — or art — are not the same in either event. You should confine such terms as 'black' and 'white' to the objects for which the magic is performed, and not apply it to the science itself, which like all branches of knowledge is morally neutral —"
"But," protested Belphebe, "is't not that the spell used to, let us say, kidnap a worthy citizen be different from that used to trap a malefactor?"

"Verbally but not structurally," Chalmers went on. After some minutes of wrangling, Chalmers held up the bone of his drumstick. "I think I can, for instance, conjure the parrot back on this bone — or at least fetch another parrot in place of the one we ate. Will you concede, young lady, that that is a harmless manifestation of the art?"
"Aye, for the now," said the girl. "Though I know you schoolmen; say 'I admit this; I concede that,' are ere long one finds oneself conceded into a noose."

"Therefore it would be 'white' magic. But suppose I desired the parrot for some — uh — illegal purpose —"

"What manner of crime for ensample, good sir?" asked Belphebe.

"I — uh — can't think just now. Assume that I did. The spell would be the same in either case —"

"Ah, but would it?" cried Belphebe. "Let me see you conjure a brace of parrots, one fair, one foul; then truly I'll concede."

Chalmers frowned. "Harold, what would be a legal purpose for which to conjure a parrot?"


Shea shrugged. "If you really want an answer, no purpose would be as legal as any, unless there's something in gamelaws. Personally I think it's the silliest damned argument —"
— 0 likes
More quotes…