Goodreads helps you keep track of books you want to read.
Start by marking "Angel Fire (Angel, #2)" as Want to Read: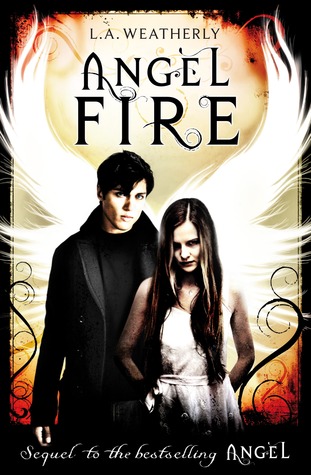 Only Willow has the power to defeat the malevolent Church of Angels, and they will stop at nothing to destroy her. Willow isn't alone, though. She has Alex by her side – a trained Angel Killer and her one true love. But nothing can change the fact that Willow's a half-angel, and when Alex joins forces with a group of AKs, she's treated with mistrust and suspicion. She's ne
...more
Published October 1st 2011 by Usborne Publishing
Lee Weatherly was born in 1967 and grew up in Little Rock, Arkansas, USA. She lives with her husband in Hampshire, England, where she writes, goes on walks, tries out new recipes and has a cat named Bernard.

L.A. Weatherly is the pseudonym for Lee Weatherly. You can follow her on Twitter at @LA_Weatherly
More about L.A. Weatherly...
Other Books in the Series
"Alex propped himself against the metal railing where Willow had just stood. "Okay, let's get something straight," he said in Spanish."If you think I don't know you're after my girfriend, you're crazy. And if you try to put any sleazy moves on her while you're here, you're going to regret it." Seb's knapsack was at his feet. He took out a pack of cigarettes; tapped out the last one and lit it.Settling back against the door jamb, he gave Alex a considering, faintly humorous look. "Sleazy moves?" he repeated. "Don't worry, I don't do sleazy moves."
"Let me rephrase," said Alex coldly "Any moves, just keep your hands off her."
— 66 likes
"This is the ultimate bad-boy date, isn't it? Breaking into a different country."

"Hey, it makes a change from hot-wiring cars together."

"Been there, done that....Alex seriously, are you sure no one's going to shoot us?"
— 55 likes
More quotes…