Goodreads helps you keep track of books you want to read.
Start by marking "Mine" as Want to Read:
Mine
Adrift in the 1980s and slowly losing her mind, a heavily armed former '60s radical kidnaps a baby with the hope, deluded as it may be, of returning her life to simpler times. The child's mother, though, isn't about to take it lying down and, along with a tracker, begins a cross-country chase to get her child back.
Published May 1st 1991 by Pocket Books (first published 1990)
Robert Rick McCammon was a full-time horror writer for many years. Among his many popular novels were the classics Boy's Life and Swan Song. After taking a hiatus for his family, he returned to writing with an interest in historical fiction.

The sixth book in his Matthew Corbett historical fiction series, Freedom of the Mask, was published in May 2016.

His next novel, a standalone book called The Li
...more
Related Articles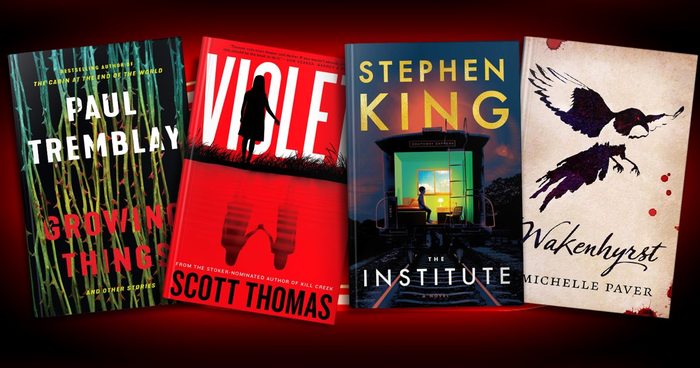 A sinister institute for "extranormal" children. A couple whose dream home attracts unsettling guests. A woman who becomes...
"Rain fell on the roofs of the just and the unjust, the saints and the sinners, those who knew peace and those in torment, and tomorrow began at a dark hour."
— 15 likes
"Sergeant Pepper was dead. G.I. Joe lived on. George Bush was president, movies stars were dying from AIDS, kids were smoking crack in the ghettos and the suburbs, Muslims were blowing airliners from the skies, rap music ruled, and nobody cared much about the Movement anymore. It was a dry and dusty thing, like the air in the graves of Hendrix, Joplin, and God. She was letting her thoughts take her into treacherous territory, and the thoughts threatened her smiley face. She stopped thinking about the dead heroes, the burning breed who made the bombs full of roofing nails and planted them in corporate boardrooms and National Guard Armories. She stopped thinking before the awful sadness crushed her.

The sixties were dead. The survivors limped on, growing suits and neckties and potbellies, going bald and telling their children not to listen to that satanic heavy metal. The clock of the Age of Aquarius had turned, hippies and yippies had become preppies and yuppies. The Chicago Seven were old men. The Black Panthers had turned gray. The Grateful Dead were on MTV, and the Airplane had become a Top-40 Starship.

Mary Terror closed her eyes, and thought she heard the noise of wind whistling through the ruins."
— 2 likes
More quotes…