Goodreads helps you keep track of books you want to read.
Start by marking "The Once and Future King" as Want to Read: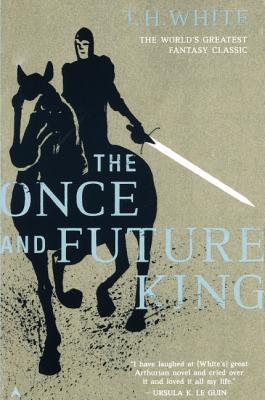 FOR USE IN SCHOOLS AND LIBRARIES ONLY. Describes King Arthur's life from childhood to coronation, the creation of the Round Table, and the search for the Holy Grail.
Library Binding
,
640 pages
Published July 15th 1987 by Turtleback Books (first published 1958)
Born in Bombay to English parents, Terence Hanbury White was educated at Cambridge and taught for some time at Stowe before deciding to write full-time. White moved to Ireland in 1939 as a conscientious objector to WWII, and lived out his years there. White is best known for his sequence of Arthurian novels, "The Once and Future King", first published together in 1958.
More about T.H. White...
Other Books in the Series
"The bravest people are the ones who don't mind looking like cowards."
— 3831 likes
"The best thing for being sad," replied Merlin, beginning to puff and blow, "is to learn something. That's the only thing that never fails. You may grow old and trembling in your anatomies, you may lie awake at night listening to the disorder of your veins, you may miss your only love, you may see the world about you devastated by evil lunatics, or know your honour trampled in the sewers of baser minds. There is only one thing for it then — to learn. Learn why the world wags and what wags it. That is the only thing which the mind can never exhaust, never alienate, never be tortured by, never fear or distrust, and never dream of regretting. Learning is the only thing for you. Look what a lot of things there are to learn."
— 2888 likes
More quotes…