Goodreads helps you keep track of books you want to read.
Start by marking "The Lies That Bind (The Liar Society, #2)" as Want to Read:
The Lies That Bind
Just when Kate Lowry thought she had life at elite private school Pemberly Brown figured out, she cracks open a fortune cookie to find a message from her best friend Grace--who's supposed to be dead.

Another Sister Gone

A classmate has gone missing, and Kate soon realizes that the disappearance is tied to the secret societies that rule her private school. Her best friend die
...more
Published November 6th 2012 by Sourcebooks Fire
Lisa and Laura Roecker are sisters-turned-writing-partners with a love of all things Young Adult. Some call it arrested development, but the sisters claim it keeps them young. Plus, its cheaper than Botox. Lisa and Laura live in Cleveland, Ohio in separate residences. Their husbands wouldn't agree to a duplex. THE LIAR SOCIETY is their first novel.
Other books in the series
Related Articles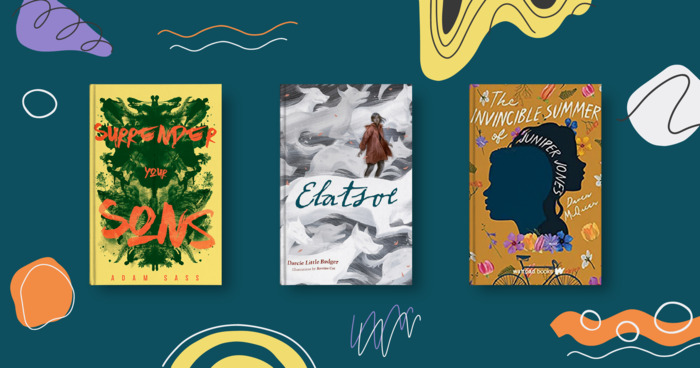 If you love discovering great stories from new voices, then the past few months have been quite a treat in the world of young adult fiction!...
"You remember the Latin?"
"Of course. Vir prudens non contra ventum mingit." I couldn't see his face. Cease of the hood, but it could tell by the tone of his voice that he was completely serious. Or at least trying to be. I wrinkled my forehead as I attempted to translate.
"Wait a second," Seth said, pulling back his hood to demonstrate his utter confusion. "I thought their greeting was Non ducor, duco. 'I am not led, I lead.'"
Liam's shoulders began shaking just as I finished my rough translation. "A wise man does not urinate against the wind?" I pulled down my hood and looked at Liam. He winked at me, and it was pretty much the most beautiful thing I'd ever seen in my life. Normally, I'm very anti-wink when it comes to guys, but in this case it was a wink of absolution. It was a wink that meant Liam and I were actually going to be okay.
"You've been planning that all night, haven't you?" I reached over and squeezed his arm. It was the first time I had touched him in at least twenty-four hours, and his strong forearm felt so good beneath my fingertips. When he grabbed my hand and quickly brought my palm to his lips, I felt all the air leave my body. As much as I hated to admit it, for fear of sounding like a ridiculous, boy-crazed damsel in distress, it felt good to have my boyfriend back.
Taylor whipped back her hood, her blue eyes icy. "I'm so glad this is such a joke to you," she spat, clearly not in the mood for games.
Liam dropped my hand and sat up a little straiter. "Sorry T., I've got it non ducor, duco. Don't worry."
— 2 likes
"You can't keep doing this," Liam added under his breath, "You've just gotta let it go."
Tears sprang to my eyes, and I wiped them away with backs of my hands.
"I know this isn't easy for you, but Grace wouldn't want you putting yourself at risk for them." He cupped my face in his hands and used his thumbs to wipe away fresh tears before they even had a chance to fall. "You're never going to win this. If you had a chance, they wouldn't bother playing."
"I know." And I did. There was no doubt in my mind that Liam was right. But that didn't make it any easier to give up."
— 1 likes
More quotes…