Goodreads helps you keep track of books you want to read.
Start by marking "Captivating: Unveiling the Mystery of a Woman's Soul" as Want to Read:
Captivating: Unveiling the Mystery of a Woman's Soul
Every woman was once a little girl. And every little girl holds in her heart her most precious dreams. She longs to be swept up into a romance, to play an irreplaceable role in a great adventure, to" be" the Beauty of the story. And yet―how many women do you know who ever find that life?

Most women think they have to settle for a life of efficiency and duty, striving to be
...more
Published April 5th 2005 by Nelson Books (first published April 7th 2004)
John Eldredge is an author (you probably figured that out), a counselor, and teacher. He is also president of Ransomed Heart, a ministry devoted to helping people discover the heart of God, recover their own heart in his love, and learn to live in his Kingdom. John grew up in the suburbs of Los Angeles (which he hated), and spent his boyhood summers on his grandfather's cattle ranch in eastern Ore
...more
News & Interviews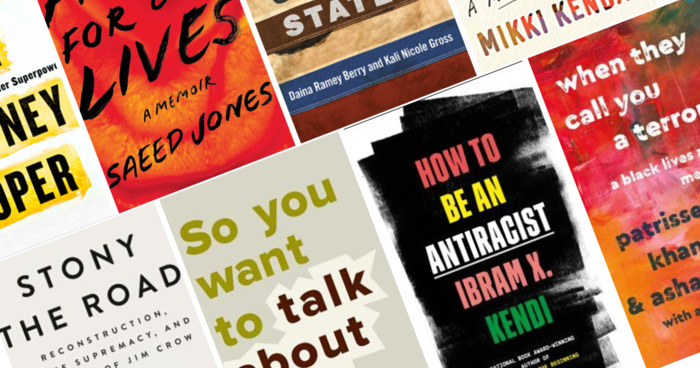 There are many ways to take action against racism. Reading in order to learn more about oppression and how to oppose it is just one of those ways...
"There is an emotional promiscuity we've noticed among many good young men and women. The young man understands something of the journey of the heart. He wants to talk, to "share the journey." The woman is grateful to be pursued, she opens up. They share the intimacies of their lives - their wounds, their walks with God. But he never commits. He enjoys her... then leaves. And she wonders, What did I do wrong? She failed to see his passivity. He really did not ever commit or offer assurances that he would. Like Willoughby to Marianne in Sense and Sensibility.

Be careful you do not offer too much of yourself to a man until you have good, solid evidence that he is a strong man willing to commit. Look at his track record with other women. Is there anything to be concerned about there? If so, bring it up. Also, does he have any close male friends - and what are they like as men? Can he hold down a job? Is he walking with God in a real and intimate way? Is he facing the wounds of his own life, and is he also demonstrating a desire to repent of Adam's passivity and/or violence? Is he headed somewhere with his life? A lot of questions, but your heart is a treasure, and we want you to offer it only to a man who is worthy and ready to handle it well."
— 225 likes
"We think you'll find that every woman in her heart of hearts longs for three things: to be romanced, to play an irreplaceable role in a great adventure, and to unveil beauty. That's what makes a woman come alive."
— 139 likes
More quotes…